...
Tags: 2011, Coupe, Darren McNamara, DRIFT, Drifting, Falken Tire, Formula D, Formula Drift, NEW, Sky, Test Day, Video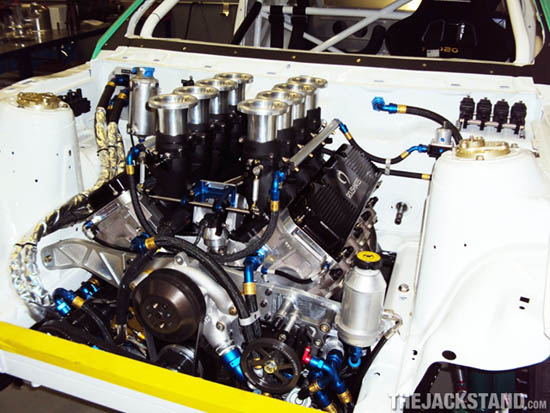 By ASD
The supercharged engine is gone, and in its place is a 410 cubic inch Ford V8 built by Roush Yates Racing Engines. This new sprint car based engine is over 100 horsepower more than the 2010 engine, a whopping 200 lbs lighter, and spins reliably to 8300 rpm.
NEW ENGINE, Justin Pawlak's Falken Mustang
COMMENT/CONTINUE HERE
...
Tags: 2011, DRIFT, Drifting, Engine, Falken, Formula D, Formula Drift, Justin Pawlak, Mustang, NEW
1
2
3
4
5
6
7
8
9
10