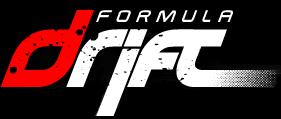 DRIFTING In 3D By Formula DRIFT and DIRECTV
DIRECTV To Debut First Formula DRIFT Program in 3D;
Available Exclusively on n3D,Powered by Panasonic
This February, n3D will Give Motorsport Fans Complete Coverage of Formula DRIFT's 2010 'Title Fight Event' in 3D
DIRECTV is bringing the race track into the living room with the exclusive 3D broadcast of Formula DRIFT's "Round 7: Title Fight Event" on DIRECTV's 3D channel, n3D, powered by Panasonic, channel 103. Beginning Friday, Feb. 4 at 8 p.m. ET/PT, DIRECTV customers will have access to two, one-hour specials, which will offer extensive race coverage, behind the scenes footage and exclusive interviews, all in 3D.
Produced by DIRECTV and Formula DRIFT, the 3D special will follow the heated action surrounding the final event of Formula DRIFT's 2010 season, which was held at the Toyota Speedway in Irwindale, Calif., last October. The footage will include:
• Complete coverage of the "Title Fight" season finale, including the final battle between two-time Formula DRIFT champion Tanner Foust and Vaughn Gittin.
• Exclusive interviews with Formula DRIFT pro drivers.
• Drifting tips by pro drivers, including Tanner Foust
• Behind the scenes with Formula DRIFT owners Jim Liaw and Ryan Sage.
• Coverage of off-the-track action including fans, vendors, import models and more.
"Watching Formula DRIFT's championship series at home in 3D will make every counter steer, plume of smoke and wreck feel like it is happening in the middle of your living room," said Chris Long, senior vice president, Entertainment, DIRECTV. "Our 3D technology enables us to take what is already an exciting event and make it even more compelling for viewers to experience at home."
"This was a very ambitious project given that it is the first of its kind for the sport of drifting and also taking into consideration the sheer nature of 3D filming and the nature and physics of the sport," said Ryan Sage, vice-president and co-founder of Formula DRIFT. "DIRECTV came in and really nailed it. Viewing Formula DRIFT in 3D is probably one of the most visceral and exciting things to view in the 3D genre right now."
n3D, powered by Panasonic, is available at no additional cost to millions of DIRECTV HD customers. In addition to exclusive 3D coverage of special events such as the 2010 MLB All-Star Game and the 2010 U.S. Open Tennis Championship, n3D customers also have access to exclusive, original 3D programming such as Guy's Big Bite in 3D and Guitar Center Sessions. n3D and DIRECTV CINEMA's 3D offerings are all powered by Panasonic.
Formula DRIFT Program in 3D
DIRECTV HD customers received a free software upgrade that enables them to have access to the 3D channels on DIRECTV. DIRECTV HD customers will need a 3D television set and 3D glasses to view 3D programming on DIRECTV. For more information on n3D, powered by Panasonic, please visit: www.DIRECTV.com/3D
CONTINUE HERE
http://www.drifting.com/forums/general-chat-drifting-discussion-news-and-site-updates/29439-drifting-in-3d-by-formula-drift-and-directv.html

downloadfilmterbaru.xyz
nomortogel.xyz
malayporntube.xyz