up for sale is a 1990 240sx. the motor is a s14 sr20det w/ variable timing cam. Most of the mods were performed by me. This is the perfect car if you are looking to get into drifting or just want to upgrade your current vehicle. it also a nice drive on the street, while it it a little harsh, it is streetable. i haven't had any major problems ever with this car. all problems were small and have been fixed. the usual little problems were occured and were fixed. stuff like blown ex. gasket, broken i/c mounts, etc. it is all fixed now and reinforced. i am not down on money so don't lowball me with any shitty offers. no trades. if i don't sell, i will keep it and have TONS of fun with it.
1990 240sx fastback
s14 sr20det w/ vtc (good compression, great condition)
stock t28 turbo (never ran higher than stock boost 6.5 psi, great condition, no shaft play)
polydyn coated megan exhaust mani
s15 metal gaskets
megan turbo elbow
blitz or hks 3" downpipe (i'll make sure which one)
blitz nur spec exhaust
megan test pipe
greddy intake tube
apex filter
tial bov (best on the market imo)
walbro 255 fuel pump
ngk spark plugs
xs power fmic w/ custom brackets
koyo radiator
nismo radiator cap
s14 overflow can
stock fan w/ shroud (gives best cooling imo)
nismo clutch
nismo motor mounts
stainless steel line from clutch master to slave
new slave cylinder
motor has mobil 1 synthetic oil/filter since i've had it- i change after every drift event. so that's like 100 mile oil changes!!
brand new fluids-motor oil, tranny fluid, power steering atf, brake fluid, diff fluid, vtec fluid, etc.
17x9 0 offset hawtwheels sixty eight (perfect fitment)
gorilla spline drive lug nuts w/ key
jic flt-a2 coilovers (great condition, car isn't a daily so only sees track time)
battle version t/c rods
power trix ruca's
power trix rear toe rods
tein tie rods and ends w/ spacers for more angle
cusco power brace (connects t/c rods)
spl subframe spacers
custom locking differential (sickboy!!)
5 lug conv.- s14 front w/ control arms ( 10m more width)
z32 rear hubs
z32/300zx front calipers 30mm aluminum- less than 200 miles
axxis ultimate brake pads x4
spl ss lines x4
sparco seat w/ custom seat rails (low as possible w/ cutting out floor)
sabelt 4 pt. harness
s14 passenger seat
megan boost gauge
autometer water temp (needs to be hooked up)
spl hose adapter
dual gauge pod- a pillar
greddy turbo timer
350mm personal steering wheel
quick release
pink bubble shift knob( i may keep and replace w/ stock)
battery relocated to the trunk
180sx kouki replica frp bumper(more aggresive style)
custom kazama style air intake duct (lol!!!)
bomex side skirts
pop up lights work
power windows work
rear hatch is smooth(shaved wiper holes and wing holes)
shaved antenna hole
shaved rear sidemarker holes
some kind of blue lights- pretty bright for pop-ups (brighter than my infiniti!!)
chassis is relatively rust free
has never overheated or anything
car has been recently aligned(aligned by me and a profesional mechanic)
i am probably forgetting stuff so i might add on later
if you purchase for $8000 asking price, you will get the car in great running order and all the extra parts i have for it.
$8000-car with everything and extra
$7500- no sparco seat, harness, no frp bumper or side skirts, no personal steering wheel- stock stuff will be installed
$7100- 16x8 RX-7 FD wheels (really light)
call 832-576-3629 for questions or to purchase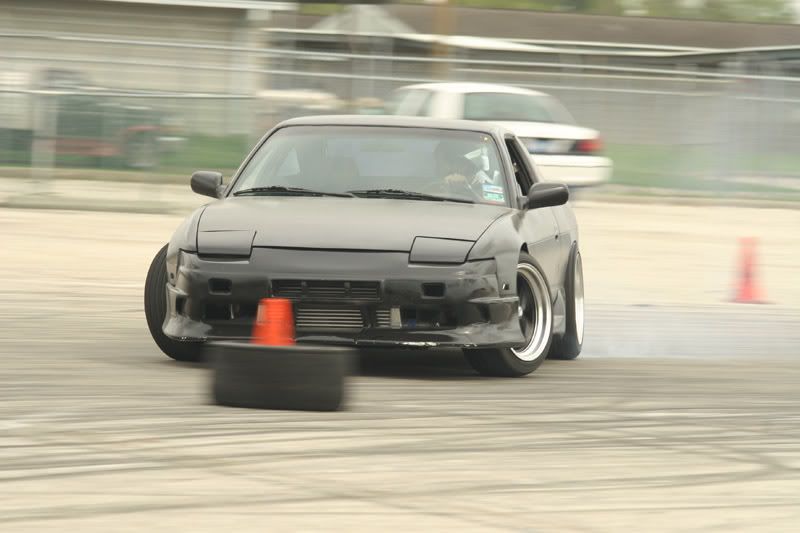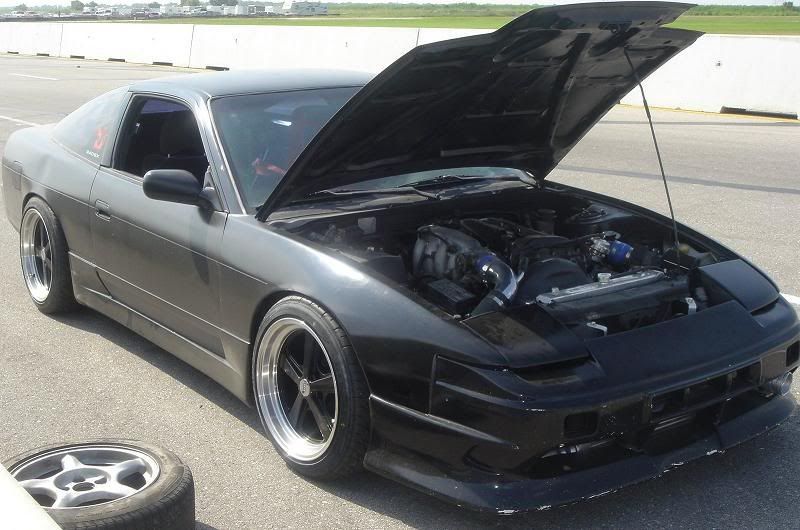 a view under the head- super clean!!