Your chance to own a one of a kind, unique, awesome 1980 Toyota Celica.
Im the 2nd owner of the car, my dad is the original owner since 1980 right off the Hollywood Toyota lot.
Was used as a backround car for Fast and the Furious Tokyo Drift.
Was put aside and not used for Fast and the Furious 4, hahahhahaa.
Was backround car for an episode for the TV show Numb3rs.
also was featured in a comic/ brochure for the '04 Toyota Celica.
Lookin to get $8000 obo
Car is registered and was recently smogged.
Located in SoCal LA 562 area.
celicadrifter@sbcglobal.net
Here are the specs on the car and extras im including.
the sideskirts/ rear bumper valence are custom "one-off" they only exist on this car.
1980 Toyota Celica
Engine
- mid '90s Toyota Tacoma 2RZFE 2.4, runs strong!
- Injen intake
- generic greddy air filter
- oil filter relocation kit
- jba? headers
- custom jolly green giant corn can oil catch can. lolz. should be replaced
- stock ecu but with an Apex SAFC2 tuned by my friend Justin and also Steve Rogers of SR Motorcars
- cheapy harbor freight guages(voltmeter, water temp, oil pressure)
- all steel braided with AN fitting fuel setup
- 1.5 liter surge tank from Speed Machine performance
- 255 lph Walbro fuel pump( sucks gas from surge tank to motor)
- universal carb fuel pump from autozone( sucks gas from gas tank to surge tank)
- NGK plug wires and plugs
- SARD fuel pressure regulator
- Mooneyes fuel pressure guage
- 2.25 exh. piping to Bosal/ Brospeed muffler with resonator, No Cat.
- Volvo Setrab oil cooler with AN fittings/ steel braided lines
Before removing high flow cat. the car had, the car dyno'd at 131rwhp / 147 ft. lbs. torque
Drivetrain
- 6 puck EZ clutch
- W58 trans. off '85 Celica w/ W59 tacoma bellhousing bought new from Cabe Toyota
- short shifter
- BAKER steel braided clutch line
- '81 Toyota Supra rear end with disc brakes( car originally had rear drum brakes)
- welded diff.
Suspension
- KYB adjustable short stroke shocks ( camaro/ mr2)
- Tarmac NCRCA's(Revolver copy)
- ae86 TEIN camber plates
- Matrix(the brand) 9kg front springs
- ae86 Megan Racing tension rods
- ae86 Megan Racing rear 4 links
- Energy Suspension bushings on rear lat. bar, front/ rear swaybar endlinks, and lower arms
- ae86 Tanabe front/ rear sway bars
- ae86 rear 7kg Swift springs
Steering
- 2rz tacoma p/s pump
- '81 Celica p/s steering box
- custom steel braided p/s lines
- Ford T-Bird p/s Cooler
- more steering angle
Brakes
- ae86 front brakes, cross drilled/ slotted rotors with PBR pads
- rear stock supra rotors/ calipers
- BAKER steel braided brake lines front/ rear
- CNC cutting brake setup for use as a hydraulic e-brake
Interior
-Sparco Rev bucket seat, blue
- 6 pt cage
- passenger '84 supra seat
- Grant/ Mooneyes blue metal flake steering wheel w/ hub adapter
- Autometer 3" tach with shift light and MSD rpm activated switch wired into shift light
Stereo
- some sorta Pioneer stereo, cd player
- front Pioneer 4x6 speakers
- rear Pioneer 6x8 speakers
Exterior
- custom cowl hood, also got extra hood with a drop vent in it and another with a hood scoop over where stock carb would be on a 20R/22R
- JDM hood emblem
- JDM fender mirrors
- nissan maxima headlight conversion with 8000k HID's
- urethane 280xz front lip modded, also have the modded ae86 N2 lip im including
- knockoff modded S14 BN Sports sideskirts
- S13 URAS style rear bumper/ valence
- ae86 TRD style rear spoiler
- Mooneye's "Hot Rod" emblem on grille
- custom mariner blue(Mazda Miata) w/ frost blue pearl and blue flake paint
was in the middle of redoing the bodywork and prepping it for paint, so it needs to be repainted. also rear wheel well arches need to be welded on.
Wheels
- 15x8 +12 offset Buddy Club P1 which is rare nowadays w/ 195/50/15 Federal 535's with 99% tread(4)
- set of spacers 1.25" pair and 1" pair that have 0.25" slip on spacer on top
- set of aluminum lug nuts in anodized blue
Extras
- 2 hoods, one with drop vent, another with a hood scoop over where stock carb would be on a 20R/ 22R
- extra MAF's for 2rz, one 3 wire and one 5 wire
- OEM 2rz dipstick (using 7afe dipstick right now with shortened pipe to clear hood.)
- misc. interior/ exterior parts.
- MSD rpm pills for the RPM Activated switch that activates the shift light.
- modded AE86 N2 lip i used to have on this car. needs work.
- modiride j-blood rear fins with brackets to mount onto rear of car.
- and wutever i left out.
im keeping the pink 4 pt. harness and grenade shift knob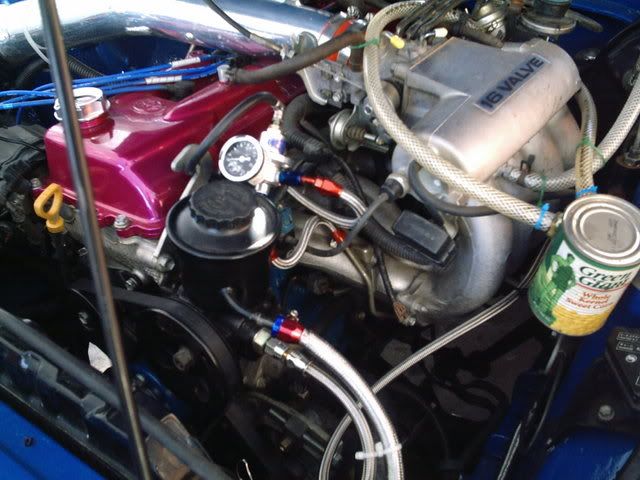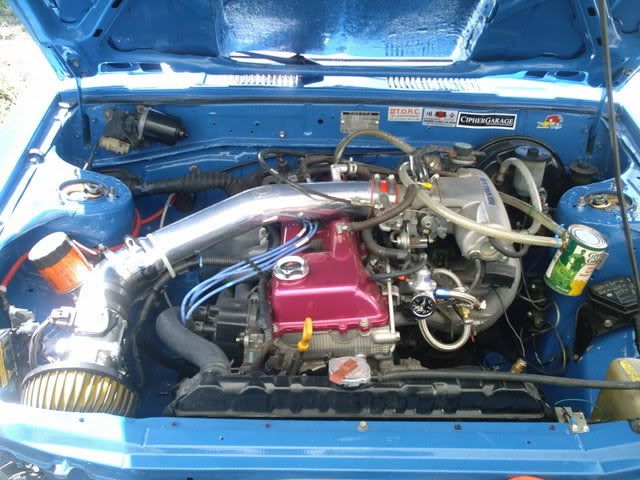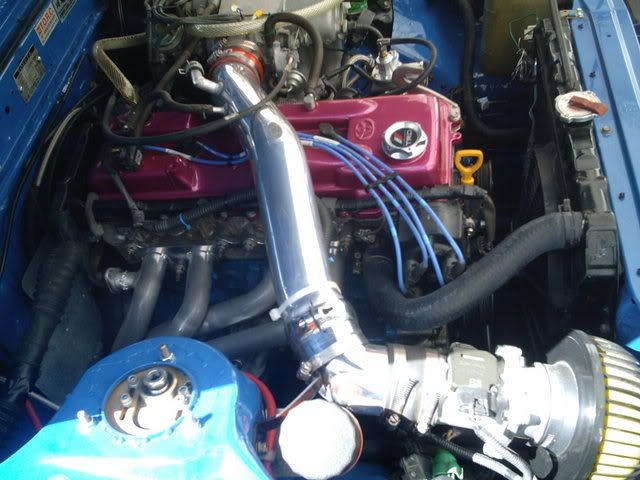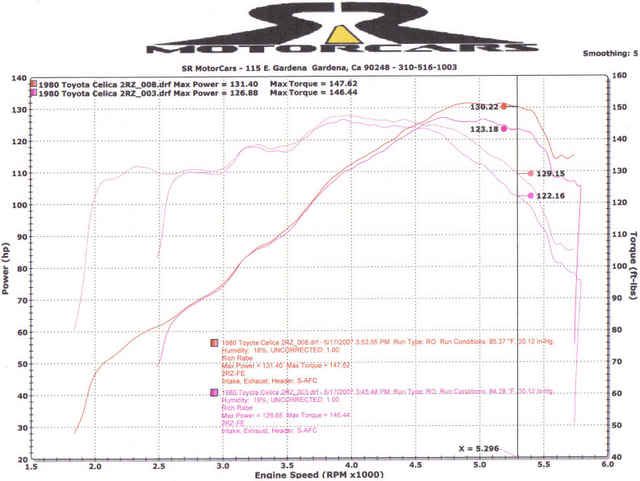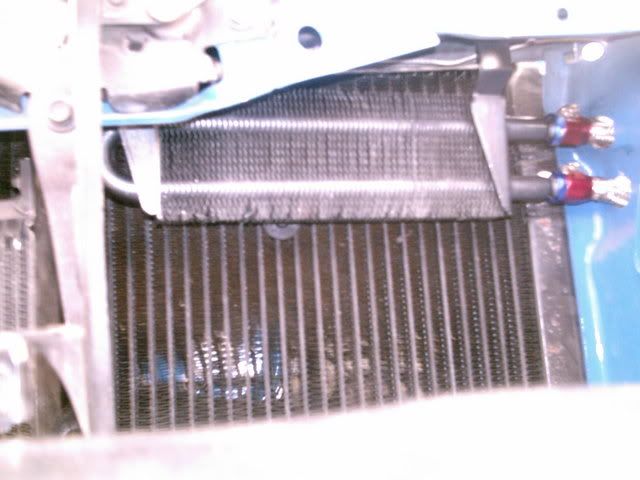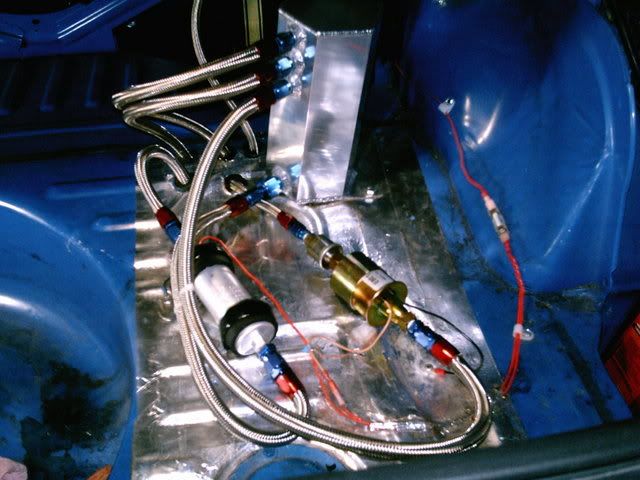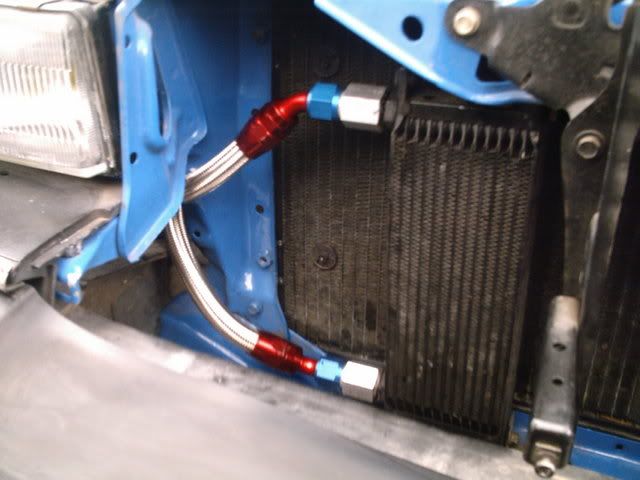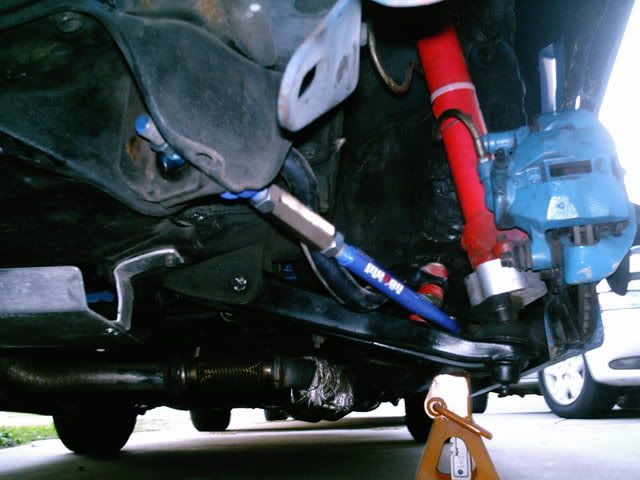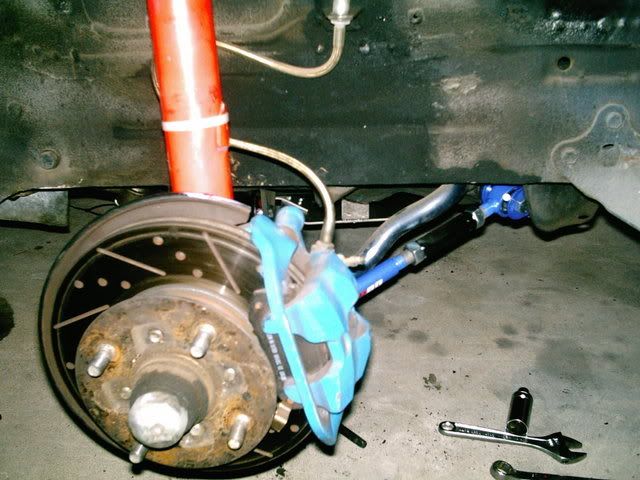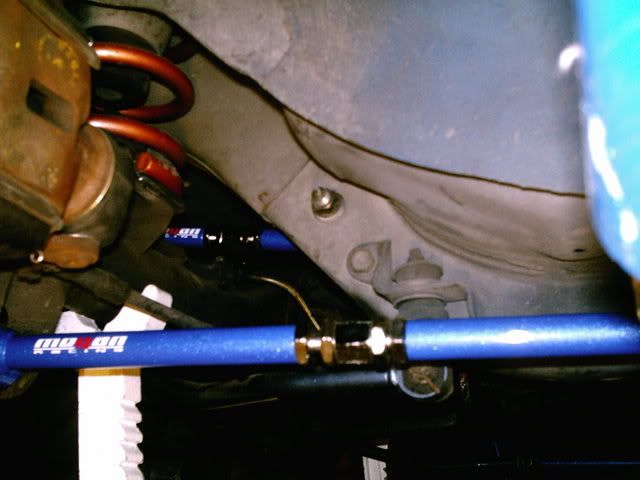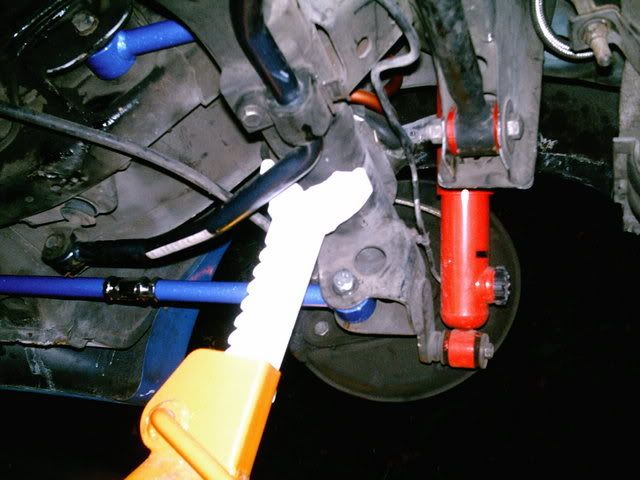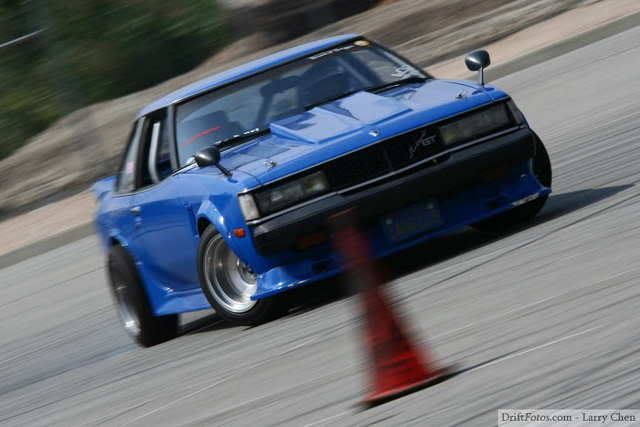 [/img]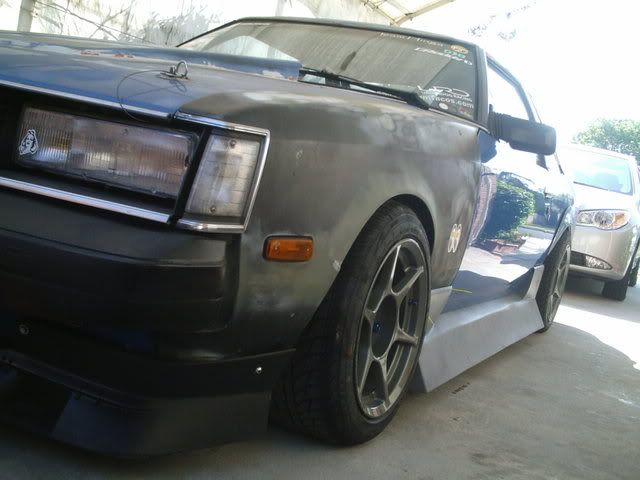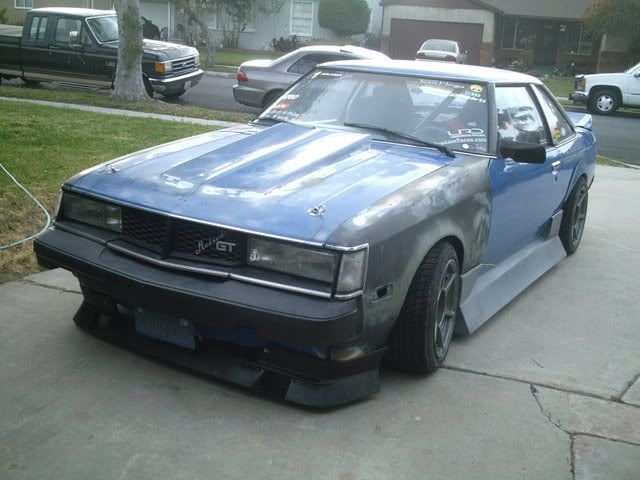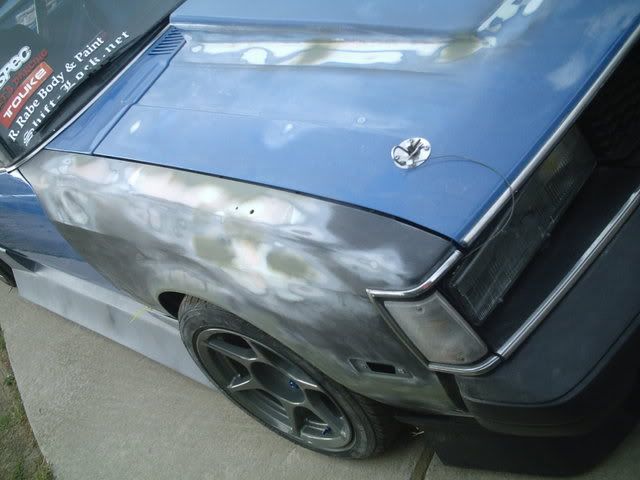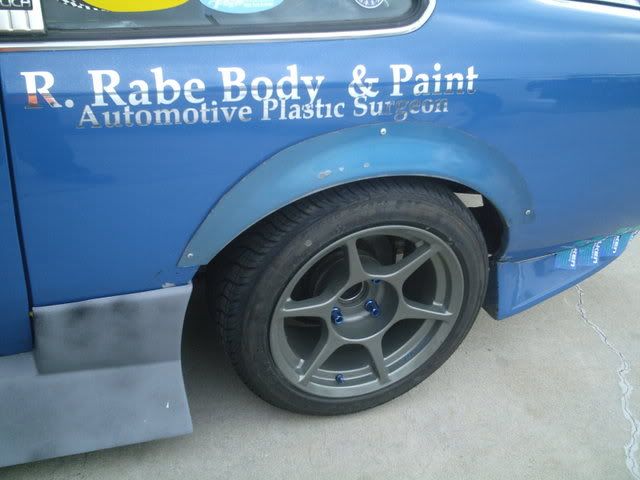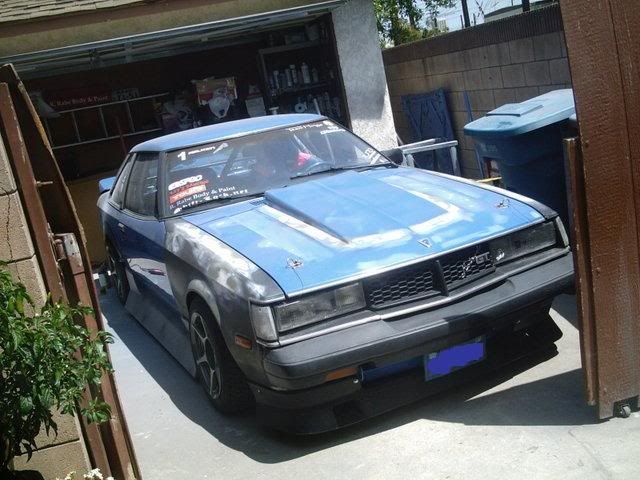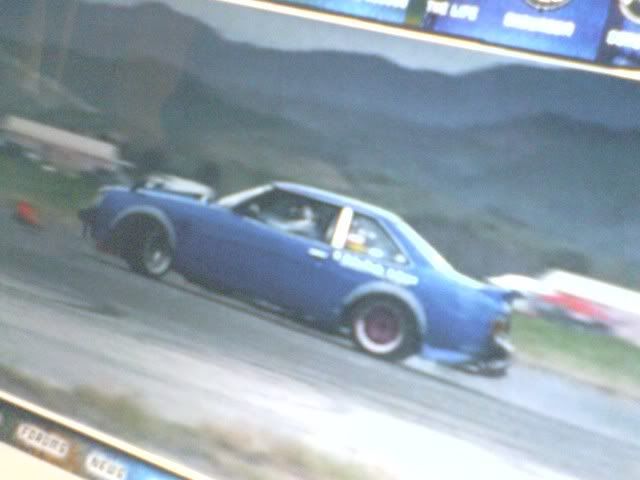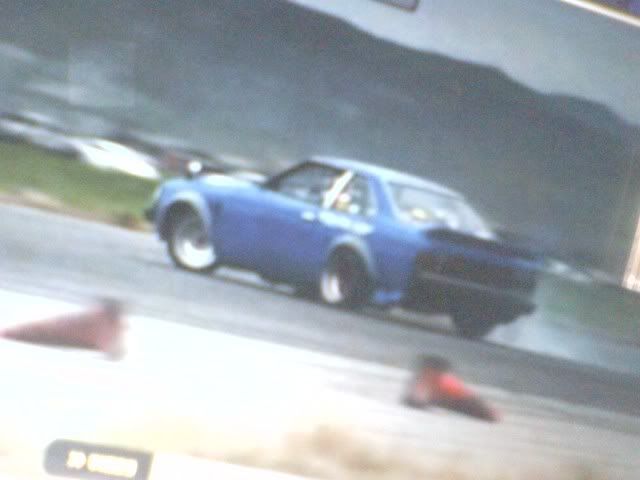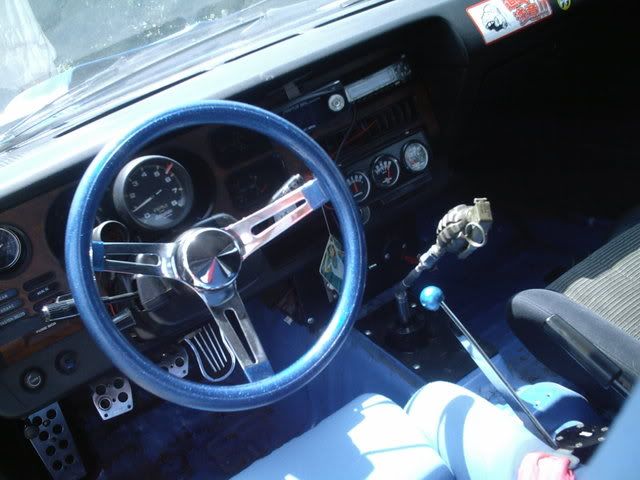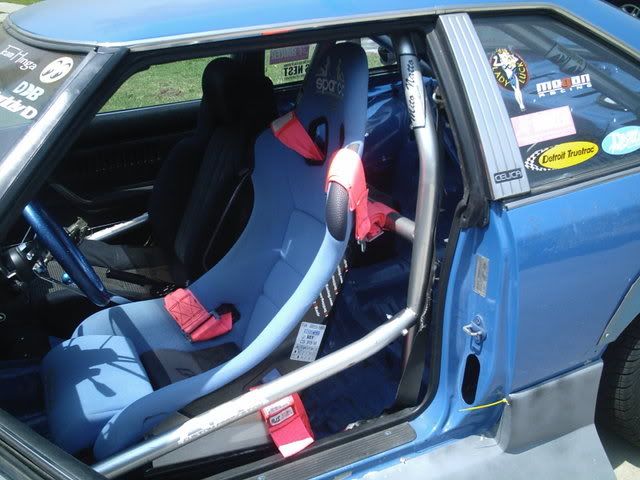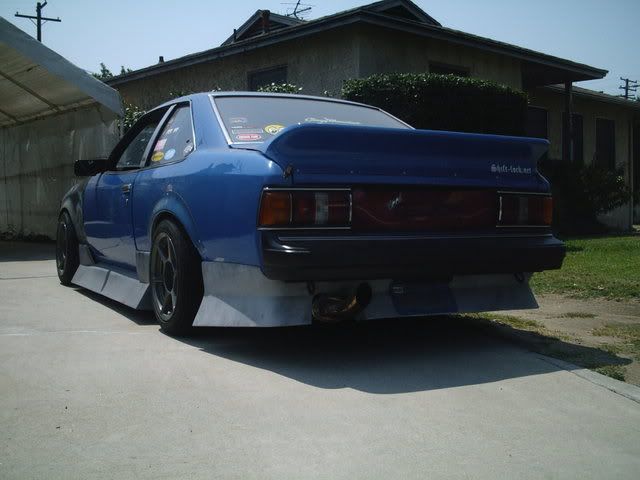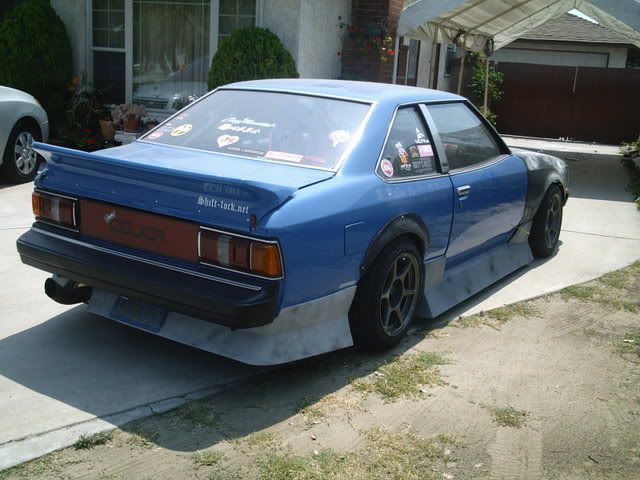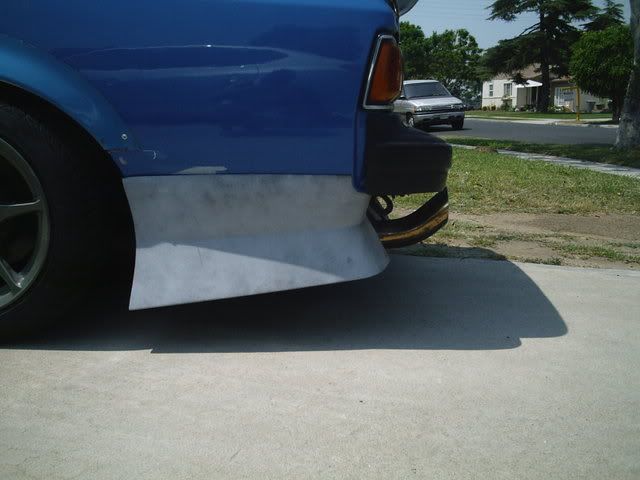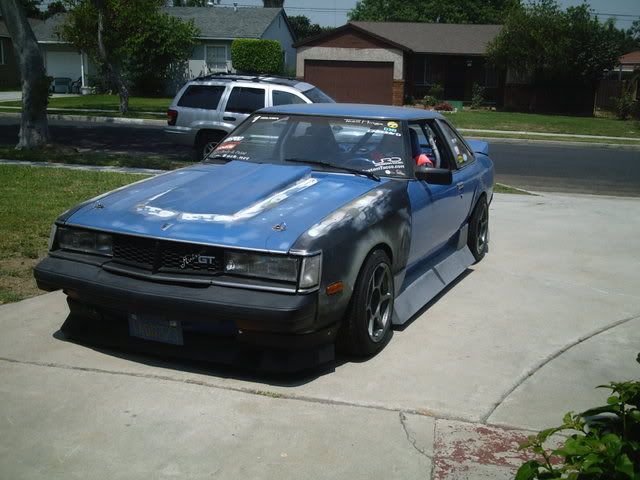 Modified by CelicaDRIFTER at 8:45 PM 7/15/2008