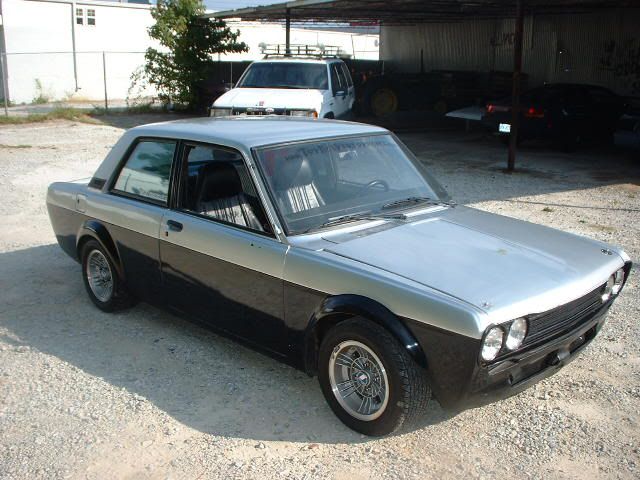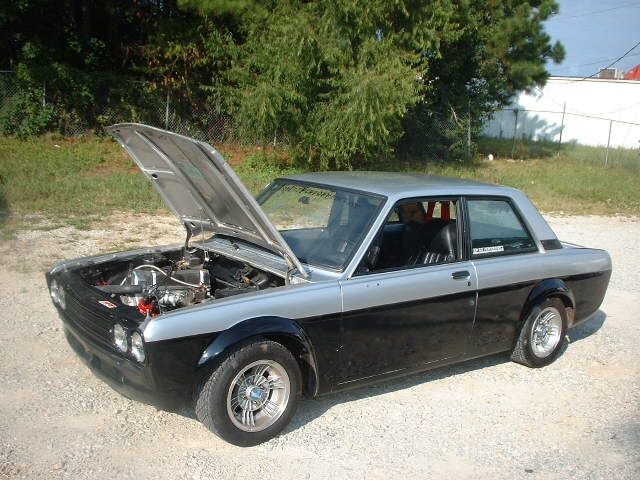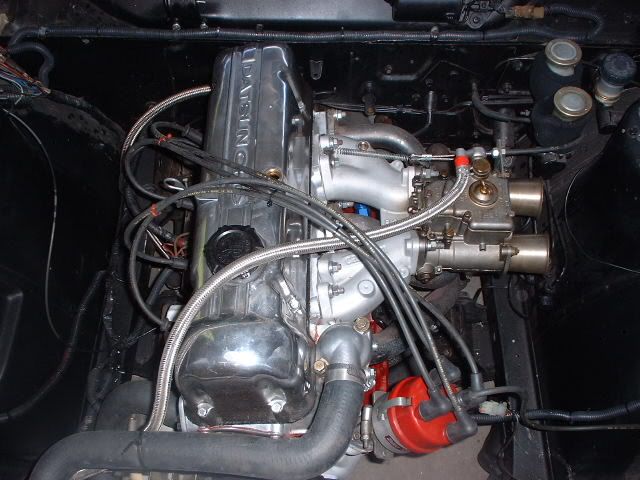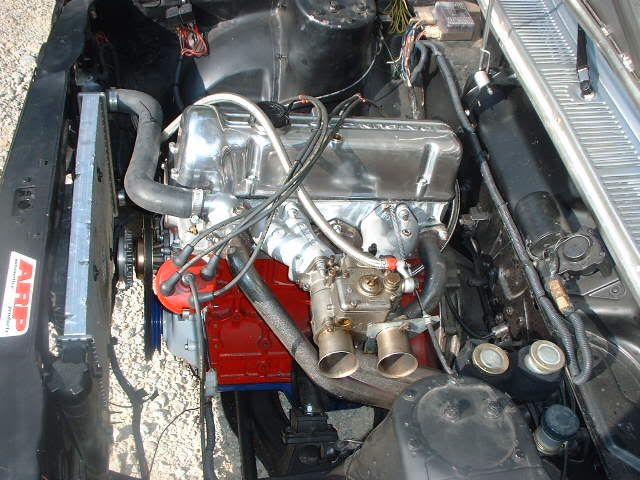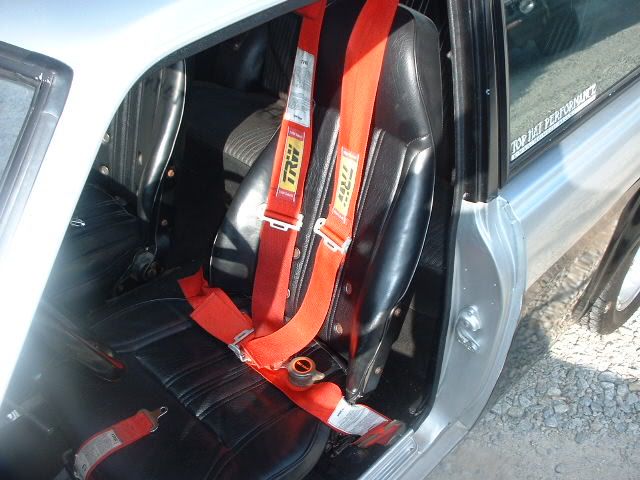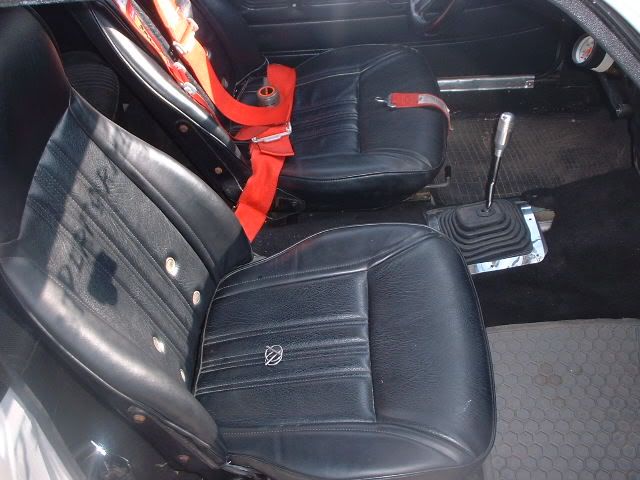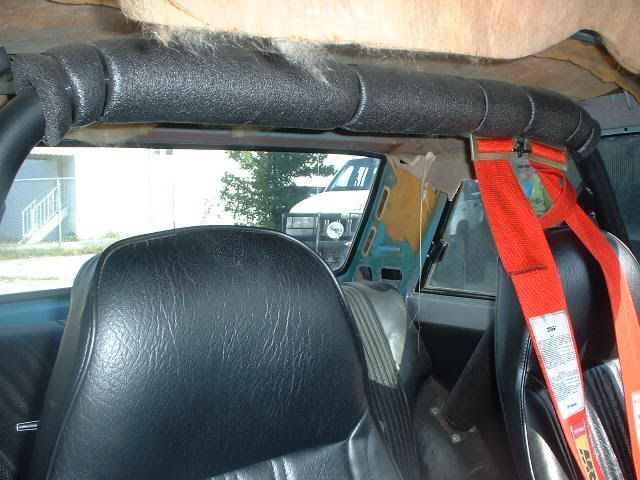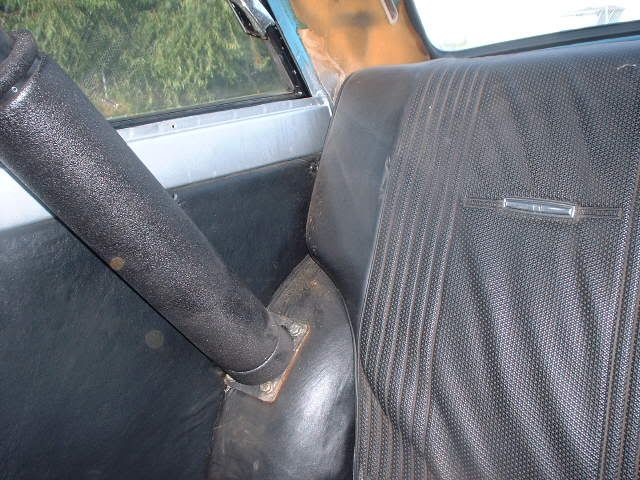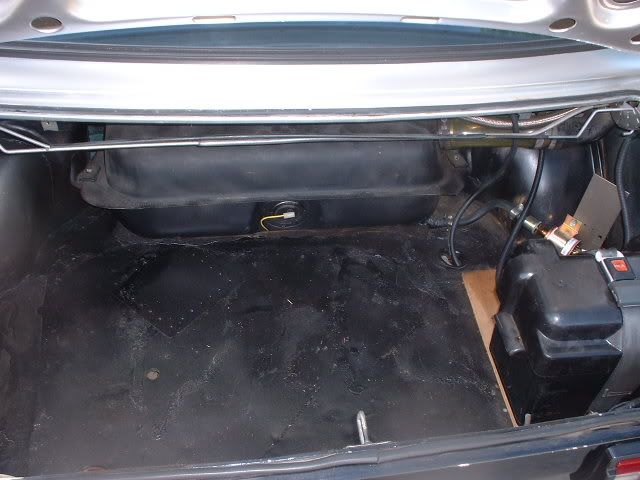 My brothers selling his 510. 1969 Datsun 510, L20B bored .20 over.
Internally balanced with smoothed oil passages.
200 miles on rebuild.
Canon intake manifold with Weber 45 DCOE side draft carb.
Nismo flywheel.
200SX 5 speed trans.
Stainless header.
Alot of engine parts powdercoated including the block.
Unilite distributor.
Battery relocated to the trunk.
280ZX suspension parts with some JDM coilovers.
Custom sway bars front and rear, not sure of make on coil overs or sway bars.
Electic fan and fuel pump.
260 Z recovered seats.
Veloce steering wheel.
5 point 3 inch harness.
Roll bar.
Enkie Magnesium wheels from Japan, never seen em before.
Extra set of Revolution copies with tires.
Fiberglass front fenders with bubble flares, bubble flares in the rear.
Front end is powdercoated including grill, headlight buckets and rear tail light trim.
Also comes with extra parts including valve cover, another head, extra tie rod ends and the other set of wheels.
Price is 4000 for quick sale. No low ballers please, car is beautiful and runs excellent. Any questions contact Mike at Tophat Performance,
Rsims20@bellsouth.net
or ask me and i'll try to find out.
Thanks.