Have you always wanted to compete nationally and become a licensed driver? Well here is your chance!
Turn Style Drift, Ksport USA, Densetsu Motorsports and Intense Motorsports will be hosting the 2008 Nopi Drift Qualifier in the South West!
Our track layouts are usually laid out for all skill levels from beginner to advanced, expect this course to be very technical and high speed! Watch the Best of the Best battle it out for Nopi Licenses.
WE HAVE NOW PARTNERED UP WITH P1 KART CIRCUIT!!! HERE IS AN AERIAL VEIW OF THE TRACK.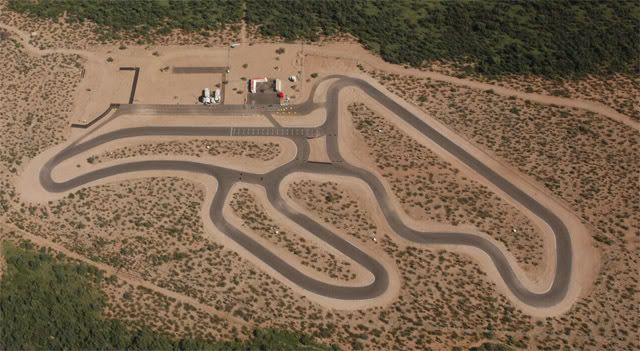 When:
Saturday, March 22nd
Tech/Registration: 7:00 AM
Gates Open: 8:00 AM
Event Ends: 5:00PM
NOPI Judges:
Matt Petty
Ryan Hampton
And More!
Where:
P1 Kart Circuit
11800 S Harrison Road
Tucson, AZ 85747
http://www.p1kartcircuit.com/home/
Registration Info:
ALL ENTRANTS MUST BE REGISTERED BY MARCH 19TH!!
$125.00 for drifting and licensing
(Special Discounted Rates apply for out of state residents, please email
events@turnstyledrift.com
for details)
$5.00 for All Spectators
On Site Drift Registration: (If Applicable)
$150.00
Payment Info:
Paypal:
turnstyledrift@gmail.com
Pay at Densetsu Motorsports in Tucson
Contact Info:
www.turnstyledrift.com
Email: events @ turnstyledrift.com
or
Densetsu Motorsports:
Densetsumotorsports@gmail.com
Office: 520-573-7246
3820 S. Palo Verde #106
Tucson, Arizona, 85714
Store Hours: Monday - Friday 10am - 6pm
Saturday - 10am - 4pm
Sunday - Closed
Special thanks to our sponsors..Ksport USA, Densetsu Motorsports, Intense Motorsports, and Kaaz USA!!!!
"Its going to be a LONG day and a chance a pro license. there is no set number of licenses to give out, we might give out 0, 1, or 4,932. things to expect to have to do to get a license...be close to clips -must maintain drift whole course (spin or straighten will not allow you a license) We plan on setting up the course at start of the day and giving you all day to practice it. Aiming for 10 runs a person before you qualify. We want to give everyone as best a shot as possible. Qualifying for a license will be 2 or 3 judged runs (we will know the day of) and the exact requirements or score you must get will be decided before then as well. THE ONLY RUNS THAT REALLY MATTER ARE QUALIFYING. When we enter qualifying portion of the event, it doesn't matter if you d1 style killed the course on every practice run, if you can't do it during qualifying then sorry. same goes for if the person doesn't get the course all day and throws down a good one during qualifying. If they meet requirements and its on the qualifying run, then they get a license." - Judge Jason "Box Mod" Jiovani