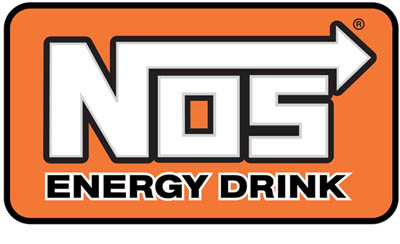 NOS Energy, District marketing manager
Overview:
Energy DMM's bring NOS/Energy marketing muscle to geographies defined as "must-win" or are key to meeting brand objectives. The role is designed to tie energy brand and automotive energy brand message to local consumer contact points in a relevant and authentic way via programming, media and events. The individual is responsible for filtering and exploiting in-market opportunities for NOS/Energy that deliver against the brand sampling and reach brand goals. As NOS/Energy is a brand built in youth automotive culture, the individual should possess an in-depth understanding and appreciation of all things automotive.
Key responsibilities include, but are not limited to:
+ Procure, plan and utilize local sampling opportunities and events authentic to NOS/Energy; Identify new points of sales/opportunities for Energy Brands
+ Bring to life National NOS/Energy Programs in-market and maximizing sampling opportunities
+ Identify/build relationships with key local automotive influencers, communities and culture to build brand profile and relevancy leveraging latest technology and media (social/digital)
+ Assess and negotiate local media opportunities (track signage, etc.)
+ Manage contracted agencies and staff to ensure effective program execution
+ Manage/track and report regional budgets vs. goals and KPIs (T&E spend, # of samples, etc.)
o Work with bottler system to establish efficiencies and keep them abreast of all Energy marketing activity
Core Competencies:
+ Drives Innovative Business Improvements: Develops new insights into solutions that result in organizational improvements; promotes a work environment that fosters creative thinking, innovation and rational risk-taking.
+ Balances Immediate and Long-Term Priorities: Seeks to meet critical objectives while considering the impact of those decisions and activities on the ability to achieve long-term goals.
+ Delivers Results: Focuses on the critical few objectives that add the most value and channels own and others' energy to consistently deliver results that meet or exceed expectations.
+ Imports and Exports Good Ideas: Relentlessly seeks, shares and adopts ideas and best practices in and outside the Company and embraces change introduced by others.
+ Develops and Inspires Others: Builds and maintains relationships that motivate, guide, and/or reinforce the performance of others toward goal accomplishments. Develops self and others to improve performance in current role and to prepare for future roles; seeks and provides feedback and coaching to enhance performance.
+ Lives the Values: Demonstrates the values of The Coca-Cola Company and the Active Lifestyle Brands BU through words, actions, and by example; fosters an environment that reflects the values of the company.
Knowledge and skills:
· Strong Interpersonal skills and ability to influence key automotive groups including tuner culture icons.
· Strong background in automobiles and/or automotive sports/culture including NASCAR, HIN, Drift, Tuner, Auto Shows.
· Experience in agency management including setting direction, guiding execution of programs, and budget management.
· Marketing property/program customization: ability to customize, communicate and apply a marketing program or property based on the specific needs of a particular region, country or customer.
· Brand positioning: knowledge of specific brand positioning and brand architecture of the company's brands.
· Marketing property/programs: ability to recommend an appropriate property or program to enhance the brand positioning and equity and to grow volume.
· Property/program identification: ability to identify meaningful and relevant programs/properties that will have the most impact on specific target audiences.
· Resourcefulness to improvise and adapt to deal with daily adversity via creative problem solving.
· Ability to interact with and build value-based relationships with local communities.
· Ability to use creative problem solving.
· Ability to conduct a cost/benefit analysis to prioritize and choose the most impactful activities
· Leadership
· Adaptability
· Collaboration
Education: Must have a high school diploma. Bachelor's degree or equivalent work experience preferred in marketing/advertising or related field.
§ Related work experience: Minimum of 3 years relevant experience in events, promotions, media, consumer products marketing or community marketing, and/or automotive industry.
Other requirements: Microsoft Word, Powerpoint and Excel skills.
Active Lifestyle Brands (ALB), an independent business unit of Coca-Cola North America headquartered outside of New York City, offers consumers great-tasting hydration and refreshment for every occasion. The ALB portfolio includes: vitaminwater®, vitaminwaterzero™, smartwater®, POWERADE®, POWERADE ZERO®, FUZE®, NOS® and Full Throttle®. The Coca-Cola Company is the world's largest beverage company, refreshing consumers with more than 450 sparkling and still brands. For more information about any of the Active Lifestyle Brands visit www.thecoca-colacompany.com, www.glaceau.com, or www.fuzebev.com.
In order for candidates to be considered for this role they must submit their resumes at www.glaceau.com/jobs. The requisition number for this position is 16904.

downloadfilmterbaru.xyz
nomortogel.xyz
malayporntube.xyz