Ryan Lanteigne will take Ernie Fixmer's position as a FORMULA DRIFT judge.
Ernie Fixmer has recently taken a position in the aerospace field and will be unavailable to judge the Formula DRIFT domestic events due to time commitments.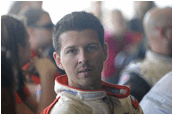 Ryan Lanteigne will make his debut as a Formula DRIFT judge on April 8-9, 2011 at Round 1.

COMMENT/CONTINUE HERE

http://www.drifting.com/forums/general-chat-drifting-discussion-news-and-site-updates/30307-new-formula-drift-judge-ryan-lanteigne.html

downloadfilmterbaru.xyz
nomortogel.xyz
malayporntube.xyz