Samuel Hübinette X Games SuperRally
Two-time US drift champion takes on X Games SuperRally
NEWPORT BEACH, California (Samuel Hübinette Racing; June 21, 2010) – Professional stunt driver and two-time Formula DRIFT champion Samuel Hübinette will compete in X Games this summer in the much-anticipated new motorsport of SuperRally.
"It's going to be lots of fun getting in to the dirt again," said Hübinette. "I like the challenge of a new motorsport discipline and to be part of it from the beginning is a great opportunity."
Hübinette is among a handful of top drivers in the world invited to compete in the prestigious action-sports contest, held July 29 to August 1, 2010. He will pilot a top-spec Mitsubishi Evolution built by teammate Andrew Comrie-Picard, himself a four-time X Games
competitor. The team has chosen to run on BFGoodrich tires, which haves won 11 medals in four years of X Games rally competition.
"X Games has really built up a huge number of rally fans and viewers and I hope to add to that by bringing along some of our fan base from the Drifting world."
The new discipline will join Rally Car Racing, already in its fifth year at X Games, on Saturday night of the four-day event at the Los Angeles Coliseum. The SuperRally format is based on the wildly popular European sport of rallycross, and will feature multiple drivers
hitting the course at once for a big-air, big-action race.
Although not a regular on the rally scene in the United States, Hübinette is one of the few invited drivers with a history in the new discipline. He was just 16 years old when he earned his first racing license for junior rallycross in his native Sweden, competing in a Volvo 142.
The X Games is the premier action sports event on the globe, featuring athletes competing for medals and prize money in sports including BMX Freestyle, Moto X, Skateboard, and Rally. 2010 marks the 16th anniversary of the high-profile contest. The Rally Car discipline is
a hit in the X Games format, consistently setting among the highest television ratings of the four-day action sports event.
Before X Games, fans can watch Hübinette in action in Formula DRIFT competition when he returns to Evergreen Speedway in Monroe, WA, July 9-10 for round four in the series. He is taking on a new role as team owner this season, while also making a bid for the title as a
driver in a factory-backed Dodge Challenger. X Games Rally Car Racing teammate Andrew Comrie-Picard competes alongside Hübinette in the drifting series, in the team's Dodge.
The full list of athletes invited to compete at X Games 16 is available at
espn.go.com/action/xgames/news/story
A native Swede, Hübinette has been living and competing in the United States since 2001.
He became a US citizen in 2006. When he isn't competing in motorsport, Hübinette is also a working stunt driver in car
commercials and in Hollywood productions including the Fast and the Furious franchise, Crank2, and the upcoming film Knight and Day.
Hübinette developed a taste for speed in his native Sweden, where he earned a reputation for pushing snowmobiles, motorcycles and cars to their limits. After getting his start in junior rallycross, He competed as a driver in Touring Car racing on a team for Volvo from 1997
through 2000 and worked for Volvo Cars for nine years as a stunt driver and test driver in product development for the company.
He has also worked as a performance-driving instructor, including a three-year stint at the Skip Barber Racing School, where he was a member of the elite Special Product Group.
In 2009, Samuel became a "specialist reserved officer" with LAPD.
To arrange interviews or find out more, visit www.hubinetteracing.com or contact Eva-Stina
Hübinette at (949)-350-6569 / stina@hubinetteracing.com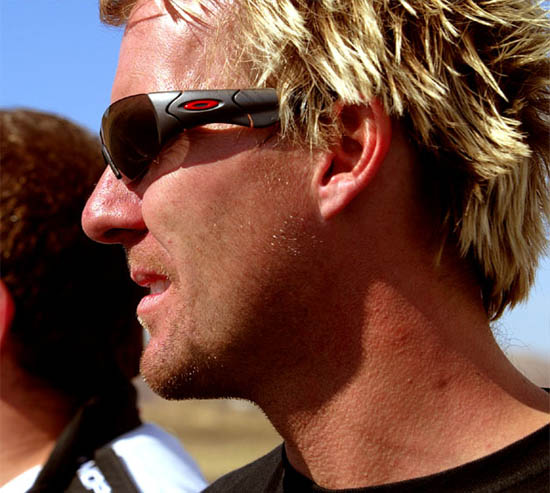 downloadfilmterbaru.xyz
nomortogel.xyz
malayporntube.xyz