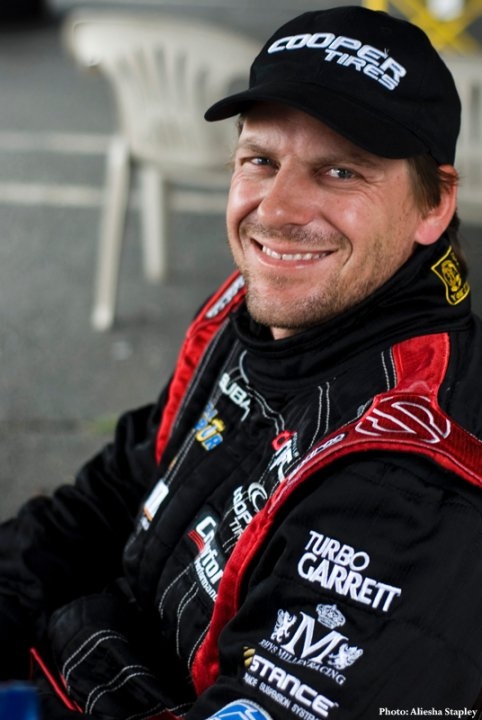 Stephan Verdier Enters X Games
Stephan is one of 12 drivers invited to compete in the inaugural X Games SuperRally. Despite being best known for his drifting exploits, Stephan has a Rally background, having taken part in multiple national events, and twice winning the Pikes Peak International Hill Climb in different rally classes.
With SuperRally, he has an opportunity to get back to his rally roots. Verdier explains; "I'm so excited to race in the SuperRally event. It's a brand new sport inspired by European Rallycross, and let me tell you, it's crazy! Door to door racing with 650 horsepower all wheel drive cars on dirt. X Games fans are going to go nuts!"
"I'm one of the few X Games athletes to participate in both summer and winter X Games. I competed in SkierCross, which is like SuperRally with skis. Now I have a roll cage to protect me, so everybody watch out!"
Stephan will be driving the 2006 Subaru STi that he normally pilots in Formula-D. However for SuperRally, the car will be converted back to all wheel drive, and will be sporting some additional upgrades. The transformation from drift machine to rally car will be undertaken by Crawford Performance and Costa Galiamas at GTI, immediately following the Seattle Formula Drift event held on July 9 – 10.
Crawford Performance will be in charge of swapping the engine for a new 2.7 liter unit, and the rear wheel drive drift gearbox will be replaced with a sequential all wheel drive transmission. Additionally, a Motec ECU and differential controller will be installed, as well as a rally spec suspension capable of coping with the 70 foot gap jump, which is a signature feature of the SuperRally course.
GTI will take care of fabricating skid plates, special reinforcements, and replacing the front and rear bumpers, as well as general preparation and event service.
Stephan concludes, "It has always been my intention to use the car in drift and rally events, so making the change from one to the other is not difficult. The X Games SuperRally is a fantastic chance to showcase the performance of the car, and gives me a head start to prepare for the European Rally Cross Series later this summer. I just want to thank all of my sponsors, and I hope to reward their loyal support with a win at the X Games!"
The event will take place at the Los Angeles Coliseum on July 31 and will air live on ESPN and ABC.
About Stephan Verdier Racing
Since his teenage years, Stephan Verdier has been racing. Beginning with go-karts in his native France, Stephan took part in the Bridgestone USA Driver Search in 1993, beating out 1200 other hopefuls. He then went on to compete in various Formula races before giving rallying a shot in 2001. He won the SCCA Western States Rally Championships in the PGT class in 2003 and 2004, as well as the Pikes Peak Hill Climb Rally class in 2005.
In 2006 Stephan made the jump to the Formula Drift series, quickly establishing himself as one of the top drivers in the nation. In 2009 he took his first overall win, at Round 6 in Sonoma, CA. He was also voted most improved driver for the second year in a row.
Stephan Verdier Racing is proudly supported for the SuperRally event by: Crawford Performance, Cooper Tires, Turbo by Garrett, Enkei Wheels, Tein, GTI, Apr, Seibon, Ignite racing fuel, NGK.
Other accomplishments:
-1986 Junior world speed skiing record holder.
-1988 French Downhill Ski Team
– 2001 Ranked 5th in the world for SkierCross
– 2002 Participated in the winter X Games- SkierCross
– Commercial helicopter pilot and private airplane twin engine licensed.
www.stephanverdier.com

downloadfilmterbaru.xyz
nomortogel.xyz
malayporntube.xyz