1994 Brilliant Black rx7 PEP - which means it has a moonroof (sun roof dont know the diffrence) but no bose system.
Miles on body - 151778
Miles on 2nd engine - around 38k
Car is located in San Jose and has a clean title.
5 speed - Stock Torsen LSD
Mods - Everything on this car was bought brand new.
Exterior:
- R1 Front Lip
- Efini Badges
- 99 Jspec rear lights
- Painted Calipers (RED)
- Blacked Out Front Turn Signals
- cwest headlight cover
Engine:
- Apexi Power FC Commander
- Greddy Pully Kit
- Greddy 2-Row Front Mount Intercooler
- Greddy Duel Intake System
- SARD Racing Blow Off Valve
- Koyo Radiator
- Greddy Elbow
- Apexi GT spec exhaust
- m2 Downpipe
- Custom Midpipe
- ACT Street/Strip clutch
- Rotary Extreme Hood Dampiner Kit
- Rotary Extreme Mini Battery Tray
- Pettit Racing AST
- Rx7 Store Block Off Plates
- Efini Y-Pipe
- 1300cc secondary injectors
- Walbro Fuel Pump
- SARD Radiator Cap
- SARD Fuel Pressure Regulator
- Polished IC pipeing Manifold
- Removed AC / Air Pump
- Hose Techniques Silicon Hose kit
- Coil pack Relocated
Suspension:
- Zeal Function b2 Coilovers 11kg front/ 10kg rear
- Cusco Front Strut Bar
- Rotary Extreme Sway Bar Mount
Interior:
- Momo Racing Steering Wheel
- Defi Boost Gauge
- Pioneer Deck
- Fan Switch
- Greddy Turbo Timer
- Greddy Profec B Spec II Boost Controller
I will also toss in all the extra parts i have in my garage like extra engine harness, 2 FD wheels, and stock turbos that need a rebuild. Have all the stock parts too if you wanted to go back to stock.
The bad: The car needs to be tuned. Im getting boost spikes after 6k. I have stopped it from spikeing over 13psi and hitting fuel cut by adding a restrictor plate in the exhaust but thats only a temp fix. The cwest headlight cover i have needs to be painted to match the car. The car has no AC but i still have all the parts if you want to put AC back on the car and will give to the buyer.
Im looking to get 16,600 for everything buyer has to smog the car. I also might be able to help w/ the smog. Just PM me if your intrested or have any questions.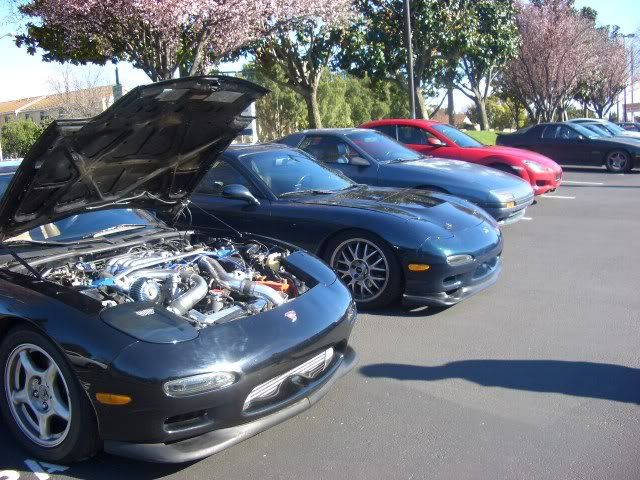 Dirty pic of the car. It rained the day before the meet.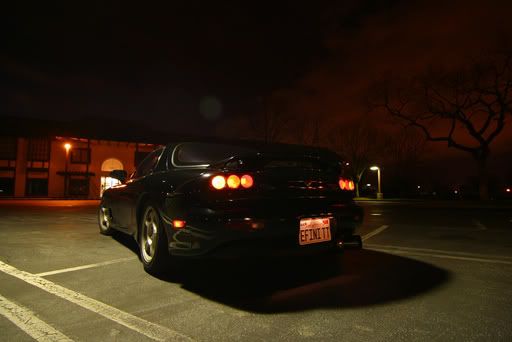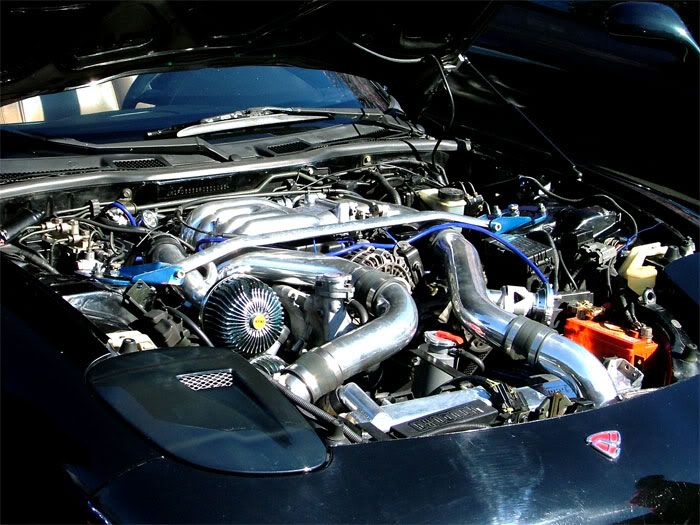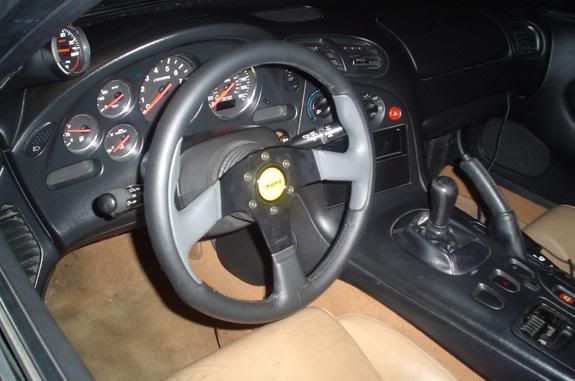 Some pix before adding the new blacked out front turn lights and cwest headlight cover.