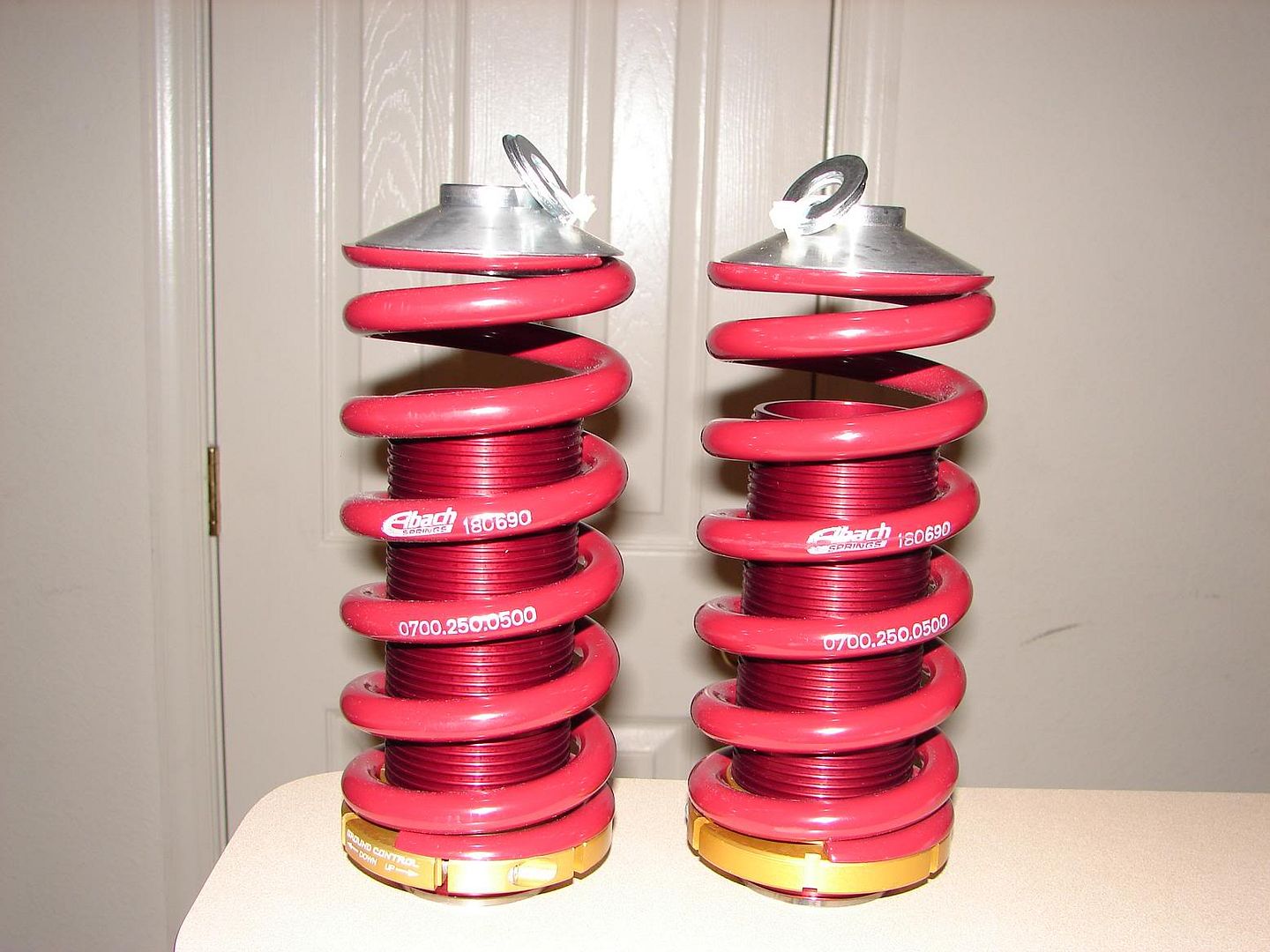 From what i am told the corolla strut tube diameter is 51mm, this one fits a 50mm so a little shaving down of the strut casings MAY be needed but i doubt it, even if it is, its only 1mm to shave off with a cutter wheel side grinder.
The rates are 500lb or roughly 8.6+ lbs and the kit also coms with a swivel hat that additionally helps mate the coil overs to camber plates. There is also a small ring to weld to to strut casings as a perch.
The coil overs are BRAND NEW and cost $200 from T3 and the swivel hat is an additional $40.
They are located in springfield at the moment but i can have them in fredericksburg at the weekends end.
my cell is 540 848 0484
email:
Agenttruck@hotmail.com
Aim: lkt 86slider
Price is a firm $150 + $10 shipping if needed, payment via cash, money order, personal check.
Fife