well ladies and gents i have on hand a 503 TRD JGTC 3sgte....complete i have TONS of images besides the ones here....i acually run a rotary shop but my parts importer got a hold of this and i figured someone here would want it...SO everything is brand new...the head and block have everything needed for assembly...i offered the engine to superstreet first...they never responded...SO here are the images if u wanna know more plz email me...i can take pics of me and the engine and a sign of whatever u want written for proof of this....
mind you this is all original NEVER USED complete engine assembly.......
list of parts:
Specially cast cylinder block (503 BLOCK),
forged pistons (single compression ring),
billet 4340 TRD chromoly rods (H beam),
billet steel crankshaft, billet steel camshafts, 3 stage dry sump with
custom oil pan, billet aluminum cam caps (T6061), shim under bucket valve
train, steel head gasket, all high-grade custom fasteners, adjustable TRD
cam gears.
SPECIAL: The head is reversed, intake on the right when facing the front of
the engine. The exhaust is on the left when facing the front of the motor.
Original 3SGTE is totally the opposite.
Spec List: Detail
Bore x stroke (87mm x 88.3mm), compression ratio 9.5:1,
intake cam specs 250* duration @.050; lift 13.5mm (lobe center 112*),
exhaust cam specs: 262* duration @ .050; lift 14.3 mm (lobe center 112*)
Intake valve diameter 35.5mm/valve stem 4.45mm, exhaust valve diameter
29.0mm/valve stem 5.45, valve train buckets 33mm outer diameter/31mm inner
diameter/24.65mm total height/8.13mm shim diameter/4.25mm shim height.
Steel head gasket: 2mm
Accessories:
Alternator, crank pulley, timing belt, dry sump belt, alternator belt,
intake & exhaust manifold gaskets, crank & angle sensors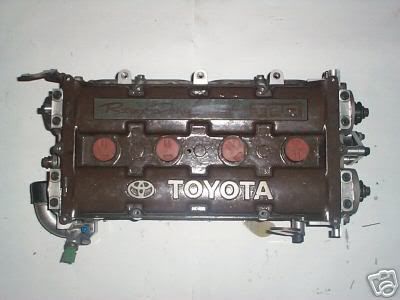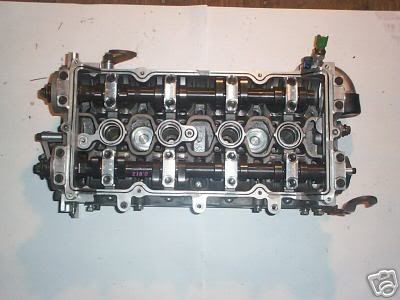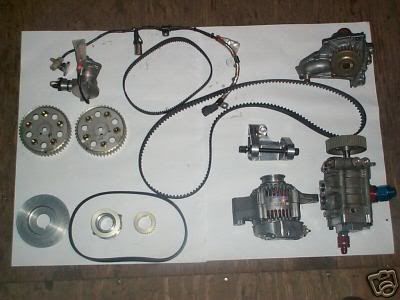 car this belonged to:
http://www.youtube.com/watch?v=NkqnU6NqjOQ
if your in the know...u know that JGTC supras (in witch this engine belonged to...) are no longer using the 3sgte....as they are now using V8's.....SO own a peice of history....and get it outta the garage..LOL
this is also what TOP SECERET used to hit 200+MPH in a MK4 supra...in london.....LOL
xgp0006@gmail.com
for in depth info and additional pics....email me there....ill share any and all intel...
7k OBO
AND IM WILLING TO SHIP JUST ABOUT ANYWHERE OFCOURSE!!!!