Happy New Years everyone! I am selling my S13, I really need the cash and space! I really love the car but its not really streetable and I know I won't drive it to its full limit because I think its so pretty. So I'd like this car to go to a good home. I've had the car for 3 in a half years, I bought it from Cartune Sam and it was orginally black and stock. It is registered, smogged, and has a clean title.
Here are the specs:
*1993 Nissan 240SX Coupe SE
*BASF Violet Basecoat CZZ-305 paint
*1994 Nissan Red Top Sr20det motor with spun rod bearing (just needs another running long block)
*ZT28 turbo with HKS wastegate
*HKS Intake
*HKS Blow off valve
*Baker Precision Power Steering lines
*Blitz Iridium Spark Plugs
*Walbro Fuel Pump
*TC Sportline Furel Pressure Regulator
*Koyo 3 row Radiator
*Flex A Lite Dual Fans
*Megan Downpipe
*Megan Elbow
*Megan Exhaust
*Megan Test pipe
*Megan Front mount intercooler with custom piping
*Cusco 2 way LSD
*Nismo motor mounts
*Duralast battery with Taylor relocation kit
*Taka Motorsports Oil and Turbo lines
*Trust rocker arm stoppers
*Extreme Dimensions M-1 Front Bumper
*Extreme Dimensions M-1 Side Skirts
*Extreme Dimensions GP-1 Rear Bumper
*Extreme Dimensions M-1 Front Fenders
*Sparco Hood Pins
*Veilside shift knob
*Autometer C2 water, oil, gas, boost, and tach
*C-Tune spin turn knob
*Design Craft Custom 8 point roll cage painted with BASF Fuschia Pearl
*HKB Steering Wheel Hub
*Nardi Steering Wheel
*Sparco harness
*C-Tune tension rods
*KYB AGX Shocks with RS-R race springs
*New Master cylinder
*Power windows and sunroof
*Sport Max 005 Wheels 18x9.5 +35 with Bridgestone RE01's 265/30/18 front, Michelin Pilot Sport 285/35/18 rear
Note: The wheels in the photo are not included in the sale of the car, I will have the Sport Max 005 Wheels, which are mesh with a huge lip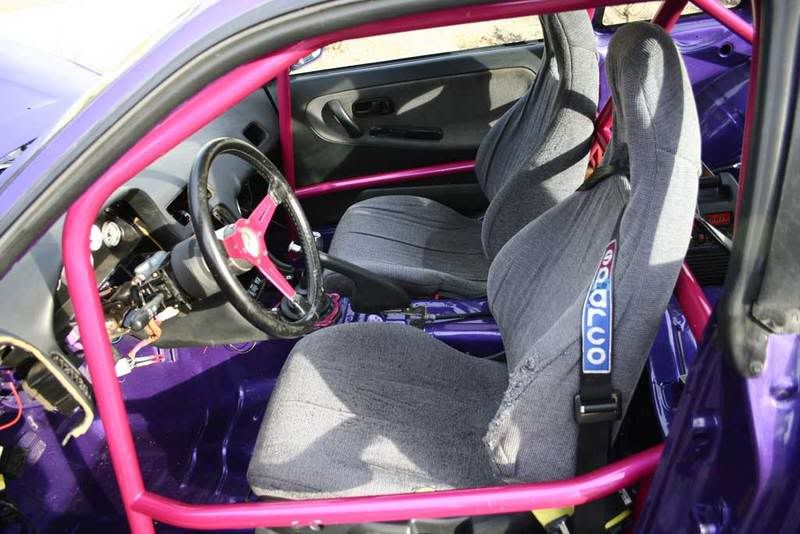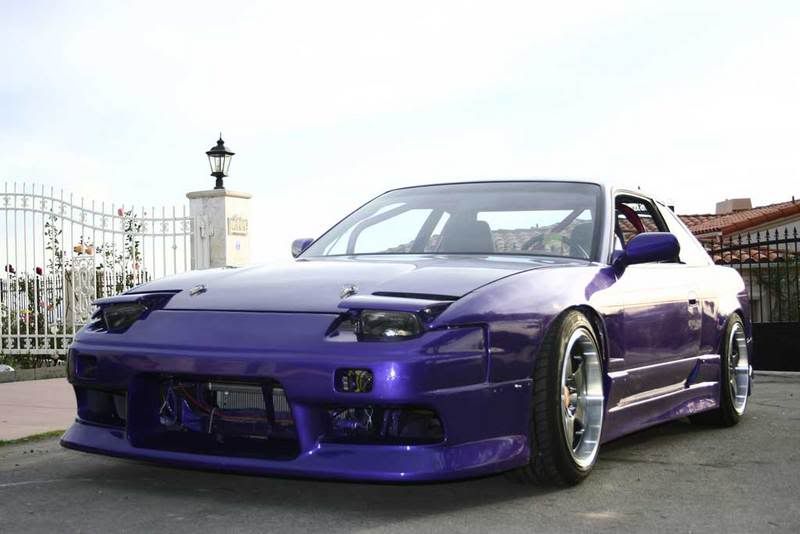 For more photos check out my site:
www.PrettyS13.com
or
www.Importtuner.com
I am asking $6500 or best offer!
E-mail me:
amandamlam@gmail.com
or PM me if you have questions,
SERIOUS inquires only please
!
Thanks!