Friday March 21st 2008 NIGHT EVENT (THE LEGAL WAY)
Registration & Tech: 7pm-8pm
Mandatory Driver's Meeting: 8:00pm – 8:30pm (DO NOT BE LATE IF YOU PLAN ON DRIVING) Cars on Track: 9:00pm - Morning
Pre-registration =$69.95 Deadline is Midnight Monday, March 17th. Late Registration =$100.00 Event Day =$125.00
Passengers are $10.00 at the gate. *cash only* valid all day. HELMET REQUIRED and NOT PROVIDED.
Spectators are $5.00 all day Pay at the gate *cash only*
45 DRIVER CAP!!!
PLEASE INCLUDE DRIVER'S FULL NAME & CONTACT INFO AT THE BOTTOM OF THE PAYPAL ORDER FORM…IN ADDITION PLEASE INCLUDE ALL SPECTATOR OR PASSENGER FEES ONLY IF YOU ARE A DRIVER AND HAVE FRIENDS AND FAMILY COMING!!!
****ALL DRIVERS MUST INLCUDE THE RUN GROUP OF CHOICE STARTING WITH (A) BEING YOUR FAVORITE AND (B) BEING YOUR NEXT CHOICE WITH THERE PAYPAL PAYMENT. IF THE RUN GROUP IS FULL YOU WILL BE PLACED IN YOUR SECOND CHOICE****
IF YOU DO NOT INCLUDE A RUN GROUP YOU WILL BE PLACED IN A GROUP.
VERY IMPORTANT TECH INFORMATION:
***WE WILL BE HAVING 2 MEETS BEFORE THE EVENT AT DIFFERENT CAR SHOPS (YET TO BE ANNOUCED) TO ALLOW DRIVERS TO GET TECHED BEFORE THE EVENT. THIS WILL MAKE FOR A MUCH SMOOTHER DRIFT EVENT. ALL CARS THAT PASS TECH BEFORE HAND WILL NOT HAVE TO WAIT IN TECH LINE AND WILL RECEIVE A "SPECIAL STICKER". THIS SHOULD GIVE ALL DRIVERS THE CHANCE TO PASS TECH AND NOT INTERUPT THE EVENT BY NOT PASSING TECH*** YOU MUST BE A PAID DRIVER IN ORDER TO GET TECHED AHEAD OF TIME. PLEASE BRING YOUR PAYPAL RECEIPT OR PAY AT THE TECH MEET.
**THERE WILL BE A 0 TOLLERANCE POLICY ON ALL CARS THAT DO NOT PASS TECH THE DAY OF THE EVENT. IF YOUR CAR DOES NOT PASS TECH YOU WILL NOT DRIVE AND YOU WILL NOT RECEIVE A REFUND!!! IT IS IMPORTANT THAT DRIVERS GET TECHED BEFORE HAND TO ALLOW MUCH NEEDED TIME TO PASS TECH**
LOCATIONS FOR PRE TECH WILL BE POSTED SOON….
OTHER PAYMENT OPTIONS:
You can pre-register** by:
(a.) sending the appropriate amount via PayPal.com to
goldwatchkid@tmail.com
(b.) paying cash at a near by tech meet
(c.) you can register at the track on the day of the event. If you choose the later, you are not guaranteed a spot and will also be charged an event day penalty. Only pre-registered drivers are guaranteed a spot.
TENATIVE SCHEDULE:*
6:00PM Facility Opens
7:00PM - 8:00PM Registration and Driver Check In
8:00PM - 8:30AM Drivers meeting
8:45PM - Practice Sessions Begin
2:00AM - Event is Over
3:00AM - Facility Closes/Secure Track
Driver Instruction leading up to drivers' meeting:
* Please take your car to the pit entrance and prep your car for inspection.
* After tech we will pit on the outside of the oval on the top of the hill like we normally do on an event during the day. There will be plenty of light there for you to be able to work on cars.
* Wait for the drivers meeting.
**Spectators/Passengers should be paid for at the gate and take their waiver to the registration table where they'll get their wristband. ** There will be a designated passengers section near the pit lane for ease. Also there will not be passenger tickets at the event just wrist bands. Should make for lots of seat time.
All spectators will be allowed on the inside bank infront of the grand stands. We will have food drinks and merchandise that can be purchased...Come prepared...
DETAILS:
This event will cater to both beginner, and advanced drivers along with high and/or low horsepower vehicles.
Grounds speed limit is 10 mph and the paddock speed limit is 5mph, both will be strictly enforced. Failure to obey this and all other rules will result in dismissal from the event and loss of all entry fees.
Restaurants and gas stations are near by, but make sure to bring plenty of tires, water, food, etc...
MEDIA:
All media people will not be allowed on the track at anytime unless approved by track official. There will be a section cleared out on the outside of the oval away from all driver activity.
MISCELLANEOUS:
Any person or persons engaging in an unsafe or inappropriate behavior on or off the track as deemed by the event organizers, track officials, and/or venue, will not be tolerated. Failure to follow any of the aforementioned rules will result in such individuals being removed from the premises without refund and depending on the severity of the incident, possible banishment from any other southeastdrift.com events.
DISCLAIMER:
Southeastdrift.com may revise event details, rules, schedule, and/or any other related information at any time with or without notice at any time by updating the
www.southeastdrift.com
website. We cannot possibly review all sites linked to or from our site and disclaim all responsibility for their content. If you have any questions that you do not feel are addressed on our website please contact Marcos at
anao85@aol.com
Contact:
For concerns/questions concerning the event contact Marcos at
anao85@aol.com
to become a sponsor of the event contact Marcos at
anao85@aol.com
Venue>>>>>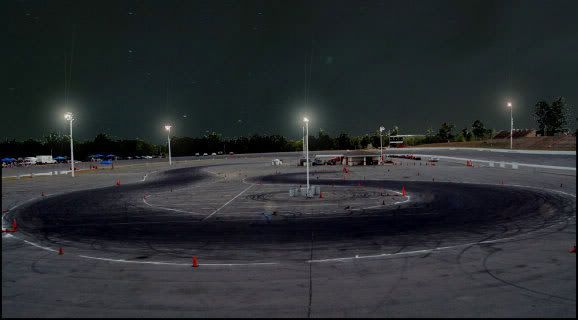 RUN GROUPS (GROUP 1 IS TANDEM GROUP)
1. 2. 3. 4. 5. 6.
1. 1. 1. 1. 1. 1.
2. 2. 2. 2. 2. 2.
3. 3. 3. 3. 3. 3.
4. 4. 4. 4. 4. 4.
5. 5. 5. 5. 5. 5.
6. 6. 6. 6. 6. 6.
7. 7. 7. 7. 7. 7.
8.
9.
10.