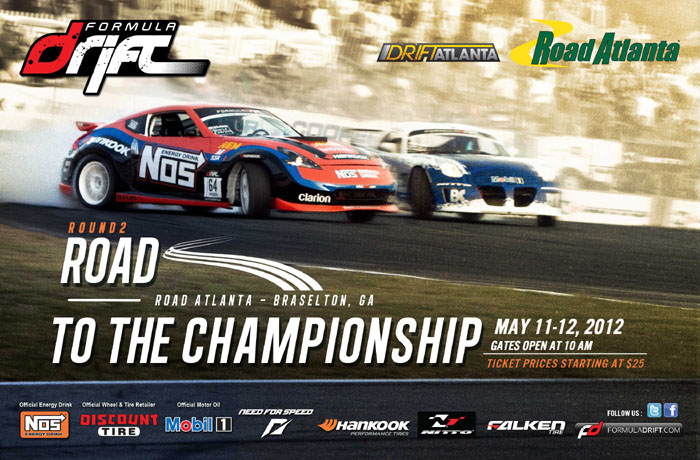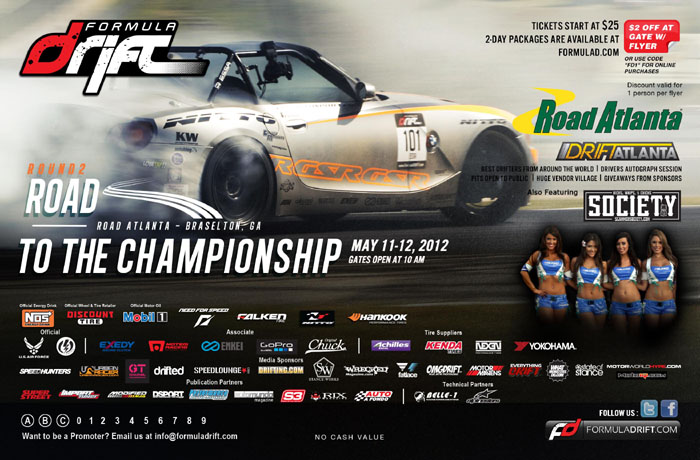 Formula D Road Atlanta , May 11 - 12 2012
http://formulad.com/schedule/pro-cha...ad-atlanta.php
10 FREE TICKETS Formula D Road Atlanta , May 11 - 12 2012
Seating is RESERVED so if you going with more than one guest this contest is NOT recommend. If you are going with a guest then they need to enter the contest.
Please tell us why you deserve a free ticket.
Example; Why do you want to go? What are you doing to make fans aware of this event?
Old Ticket Contest Thread for reference;
http://www.drifting.com/forums/gener...th-2009-a.html