Round 2….FIGHT!
Hello, this is Blaze1 reporting another list of the top 10 drifters of the world. Last report was a pre season projection and I'll be the first one too admit my preseason scouting was way off. Especially when it came to my top five. Like I said in the
pre season report
, this report and the end of year report will be much more point's standings based. A lot of has changed, a few new series popping up, couple that are inactive. I have tried to get in contact with a few sanctioning bodies but my emails weren't returned.
Let's just get right on to it.
#1 Youichi Imamura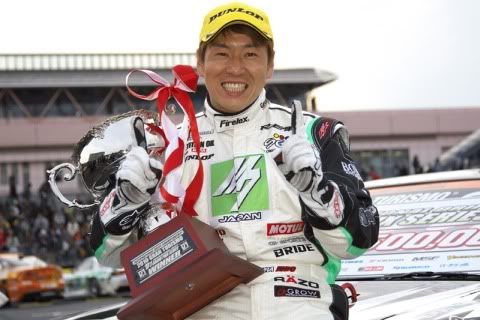 Who the F#@k else would be number one on this list? The soon to be 3 time D1GP champion is plain and simple unstoppable. This is the first time in drifting the championship has been essentially decided midpoint through the season. He would have to not qualify next round for him to have a chance of being dethroned. With D1gp in bad disarray here in the states, the action does not seem to be stopping anytime soon in Japan. I speak from the heart when I say we need a taste of this in the states, sugar no splenda please.
#2 Vaughn Gittin JR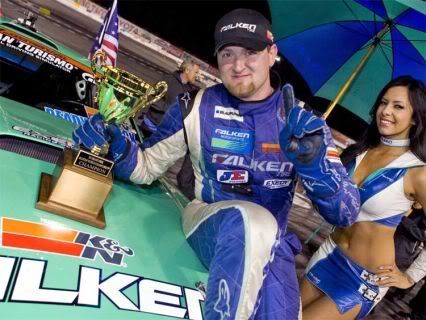 Gaining a huge title sponsor over the winter VGJ is proving he is not only the head honcho of team falken but he is also the man to beat in the 2010 season. With three podiums and 1 win mid way through he seems 10 times better from the man we have seen since 2005. Can VGJ be able to win the whole thing? The answer to that question has nothing to do with his driving skill or the setup of his car but more to do with his mentally stability. No, I'm not saying he is crazy but as we saw in Seattle this man still has the capability to choke. He needs to dig deep for the rest of the season because the next few FD drivers on this list are right on his tail.
#3 Tanner Foust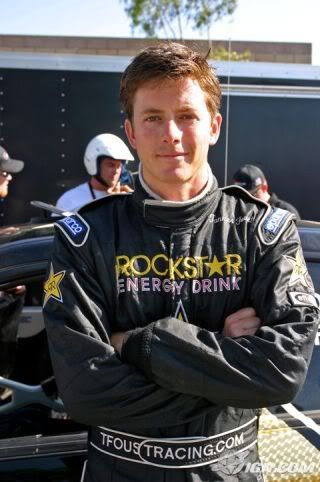 This man is probably the only driver on the list who can be considered one of the top 10 drivers in the world . Even though he has made a mockery of the sport by successfully competing in a converted front wheel driver economy car, he backs it up by driving it with big angle smoke and speed. Him and Stephan Papadakis are the probably the best team owner/driver combination in all of the sport. Not to mention they are 2 time back to back champions (07/08). With the season at its half way point he has a good chance at the championship, especially since in 2009 he podiumed at Irwindale and Las Vegas.
#4 Masao Suenaga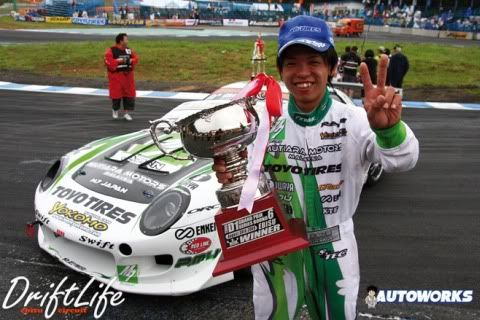 The bridesmaid of D1gp. Every single year at some point it always looks like Suenaga may have a chance to win it but can never follow through. Number 3 on the all time wins list in D1GP Suenaga is always a force. His low angle high-speed style of driving has yet to be duplicated and the build of the RE Amemiya FD is the best the sport has seen thus far. This year the main thing that held him back which is surprisingly the problem with a lot of other top 10 drivers in the series which is a fact he failed to qualify top 16 in a round. This is either a sign of D1GP becoming an actual competitive sanctioning body (no more wwe style decisions) and or a sign they need to get into a top 32 format.
*note* #2 on the all time list is Yasuyuki Kazama, who has not competed since 2006
#5 James Dean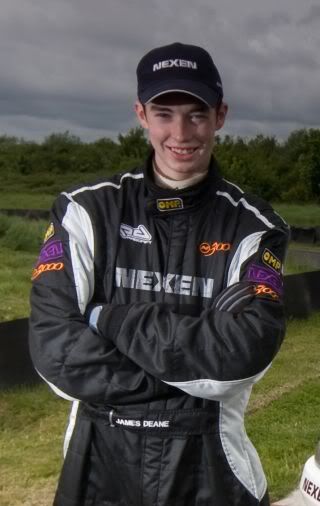 I will be the first to admit, I'm very skeptical of the quality of talent coming out of Pro Drift. Especially with Darren McNamara crashing every other event and Dean Kearny looking very tame for lack of better word. But when James showed up to long beach beginning of this year to get in the top 8 by defeating fellow Irishman Dmac, I thought to my self…..Talent. This kid has a bunch of it, he's a tough competitor and the fact he is so young probably makes him fearless. Any time anywhere any place it seems like. It doesn't hurt to have been ex championship chassis, but another driver drove it last year with little success. Oh I forgot to mention, the dude rocks brass knuckles under his kid gloves…. 2 wins gives him a nice cushion in the pro drift point's standings.