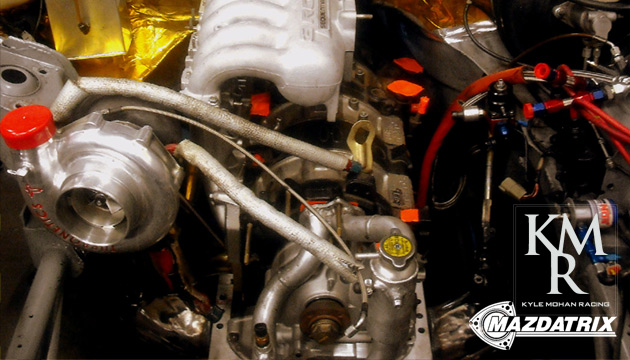 Kyle Mohan's 20B
"
Currently we are using a stock block 20b, one of Daves old motors from Mazdatrix to do mock up and fitment in the KMR RX-8. The Race motor is in Mazdatrix getting a full build, oversize studs, ported, polished, balanced, WPC treated all the good stuff.

This Setup is a 20b dry sumped, and we plan to run about 28psi of boost to start and should make 800hp very similar to what we did for the Berganholtz Team. We just have further developed the setup.

The Modded RX-8 Subframe and 20b Dry sump engine mount plate will both be available from KMR shortly as well. The Dry sump RX-8 mount plate is already listed on my KMR Store....
"
http://www.kylemohanracing.com/