A little about me first, as most of you know Iím blaze1. I have been watching (mostly watching) and participating in drifting for over 7 years now on many different levels. Everything from grassroots, D1, FD, and anything that comes my way online. And as you see here I like to voice my opinion early and often. I decided to start a world ranking because honestly drifting is now a global art form and at some point someone would have to rank the best of the best in the sport. And who would be a better choice then someone who has no political ties to any organization, sponsor or sanctioning body.
I am planning on posting about 3 of these a year. Preseason (the one you are currently reading) will be based on off season changes to a team in all aspects (or lack there of). In this edition last years rankings combined with off season news will determined rankings. Things that impress me: test days, off season builds, off season upgrades, new sponsors, and even sportsmanship along with self representation. I like data and if you feel a driver is left out itís probably because their management or sanctioning body has not provided sufficient data to be considered one of the best in the world.
I have spent countless hours digesting information to compile this list. Even some of my personal favorites I could not justify including. The next two installments will be based upon straight up points standings. With that being said lets begin.
#1 Ryan Tuerck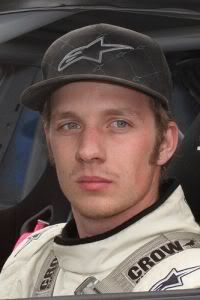 This guy had a great 2009 year despite finishing 2nd to his Drift Alliance team mate Chris Forsberg. But with a strong first place finish at Irwindale and the fact he is essentially coming back with the same team plus more support this makes him number 1. The only thing holding him back is the fact he could not win at his home track of Wall Speedway, seems a bit like a Drift Alliance curse. If I am not mistaken Vaughn Gittin JR is the only member who has ever podiumed on the crude course. Fix this problem Ryan and you can win the Formula D championship.
#2 Youichi Imamura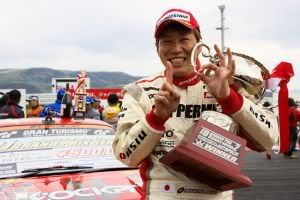 Arguably the greatest Japanese drifter of all time Imamura is once again proving he is a force to be recon with in D1GP. Even though Tezuka and Nomura were deep in the points race after the 4th or 5th round it seemed as if Imamura had an unseen grip on the championship. Nothing has seemingly changed with the car for 2010, a few new sponsors and a new paint job. Other then that it looks like he may be underway for another championship run. Youichi has already won at round 1 in Odaiba.
#3 Chris Forsberg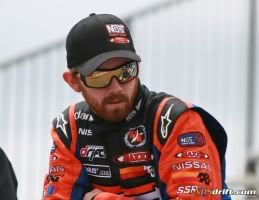 The 2009 Formula D champion, the first real pure bread drifter to win the series. In 2010 it looks like a lot of the same for Fors which is a very good thing. The thing that frightens me is that he looked a little out of it during the final rounds of the 2009 series. It was almost like he was physically or mentally running out of gas. Maybe he just had a few butterflies in his stomach, who knows? The car is dialed and he posted on his blog Nismo supplied his team with a Race prepped V8 motor designed for use in the Lucas Oil Off Road Racing Series. We probably wonít see it until round 2 or 3 of the series, but itís good the guys at LS Auto donít want to rush the change.
# 4 Tsuyoshi Tezuka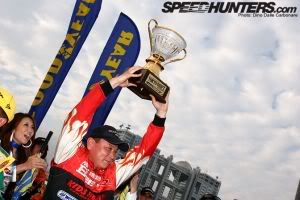 This is one of those situations where I mention about the lack of data I have about some of these drivers. All I know is that the guy is good, the sounds his car makes scares women and children but makes grown men giggle. It does looks like everything in 2010 is staying the same for the Goodyear/Bee*R sponsored driver which is always a plus. I actually would like to see this guy compete in formula D. His style kind of reminds me of a Vaughn Gittin Jr. He should really watch his back in the run for the championship though. You never know what you will get year by year with D1. I still have trouble believing Daigo Saito won the whole thing in 08.
#5 Phil Morison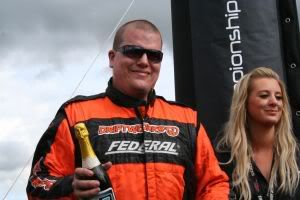 Before I explain myself let me just say I feel that theyíre way too many drift series in the UK. We got EDC, Pro Drift, JDM All-stars, and BDC. None of them claiming to be less then the other, or a grassroots series. But unconditionally drivers who drive in EDC say they do so because it is the best talent in the UK. And also they run on some serious professional tracks such as Silverstone and Brandshatch. Itís kind of unclear what Phil will be driving but like most euro teams they keep it real traditional (S15s R32s 4 door Toyotas) but throw in little twists. I have no doubt he will stay a tough competitor in 2010.