It all began with yankin the ol KA. You will be missed my low torque friend.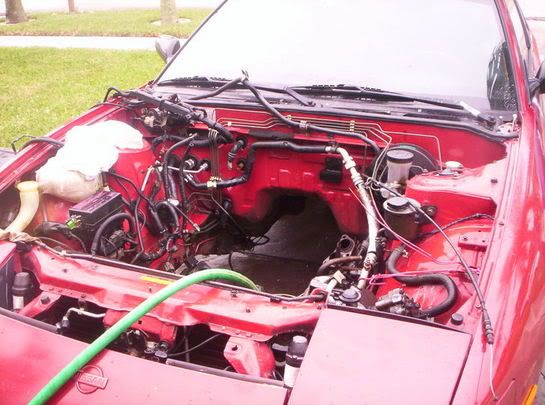 Than came the cleansing of the engine bay, and installing of the SR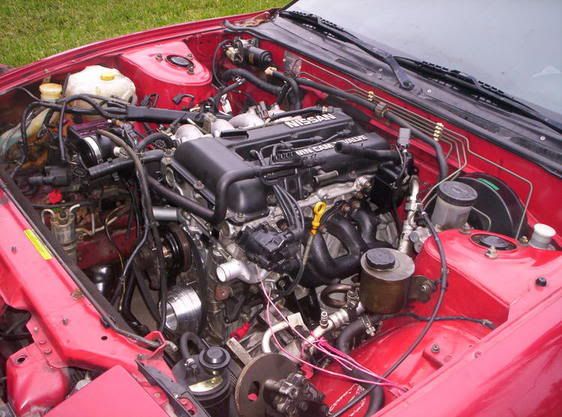 Here it is, just lined up on the motor mounts. Which was pretty easy actually.
And heres the finished product, Rigged up intake to clear the radiator hose and all, compliments a dodge neon radiator hose that was trimmed. Still needs some work, but it runs good off the KA harness and SR ECU.