Heres a "Small" project that has been over the last 9-10 months by PRODRIFT driver Eric O'Sullivan. He has a regular job like the rest of us and did this car in his spare to to a standard that can only be descibed as IMPECABLE! Im pretty sure 90%..ohh in fact 100% of you will like this...it contains 10% RICE inside!! haha...
Firstly i would like to thank Ben Rushworth from Angelworks Technolgies on writing this on another forum and u can see his logo on the 06' spec car. hes a legend and without him the car would not have made it to SLAM last wkend. his work is top drawer and i gurantee any AE86 or 4age enthusiast to read or look at his work. Jaw dropping isnt the word!! ENJOY.
In Bens words - Now, this is not really a 'project' anymore as its completed, but thought some of you might like to see one of the most technically awesome Hatchi's around. Not my car, but Eric doesnt post up about it and i think it should be....and i just plain like it
I'm the only one who took pics on the day, so thought i'd just post them up.
The car came off the drift circut last year in this stat, still a lovely hatchi with the 4age 20v powerplant circa 160bhp.
The car was totally stripped down to bare shell, seam welded and strengthened, larger tranny tunnel for S2000 gearbox. New rollcage, modified crossmember for F20C honda engine, lite-ace rear axle, fuel cell, fuel lines, braking system, suspension, steering, dash cluster (kinda cool!). Fresh paint, graphics, FRP doors, boot and carbon bonnet, new arches, killer image wheels......christ i cant even remember most of it but here are the pics.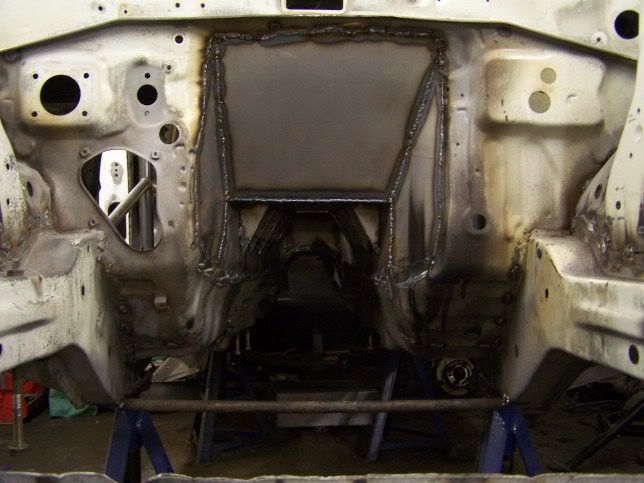 I am involved with the powerplant side of things. The engine at the moment is stock for the shakedown of the car and see how things run initially. The ECU we are running is quite the fancy peice of kit, and probably the most expensive in the PRODRIFT series costing ú1700!! It even comes in its own briefcase and is all MIL spec connectors and sturdy thick billet ally case, a real pleasure to work with. The engine spent a week in the dynocell mapping and tweeking and fan faultlessly for prolonged periods at 9000rpm. The engine dets quite easily even on the 105ron race fuel that it was mapped on, and the ignition map was quite the funfair to map, peak advance values would amaze quite alot of you. The result, a super strong 250bhp with over 150lbs.ft torque from 6000-9000rpm, and 145lb/ft from 3500rpm to 6000rpm, and as tested by eric at punchestown event, really made the car UBER drivable with punch from anywhere in the rpm range....surprising him with enough instant grunt off the throttle to spinup and 3rd mid drift.
And for pics and vids of the car in action.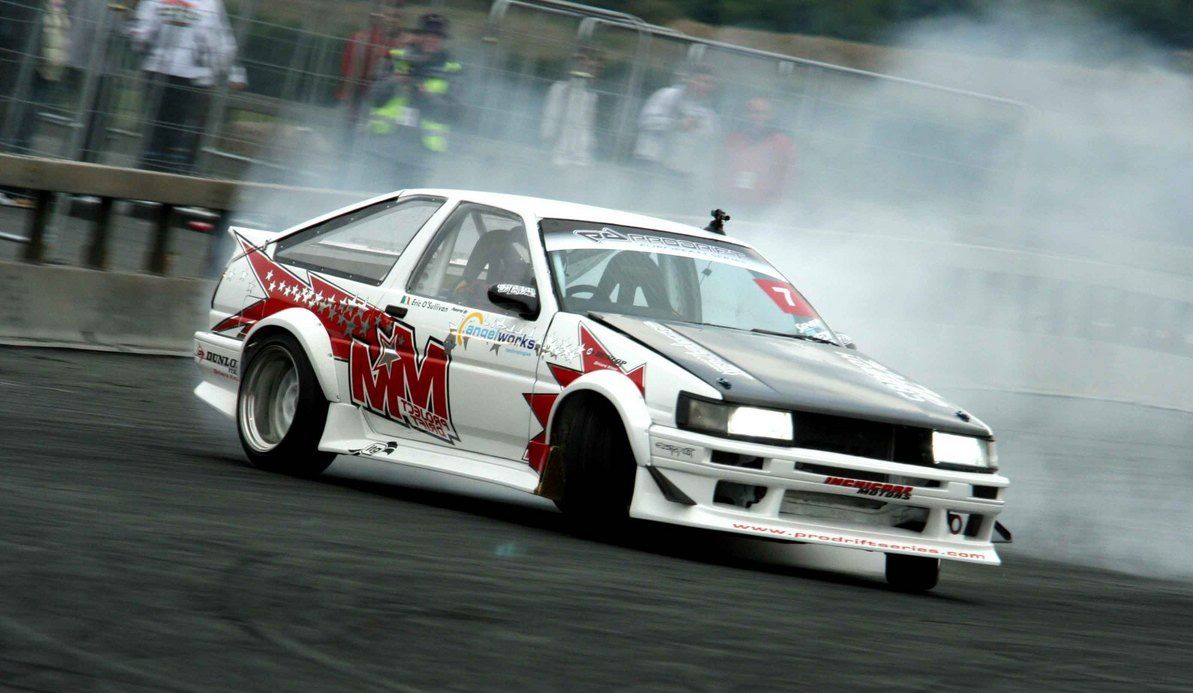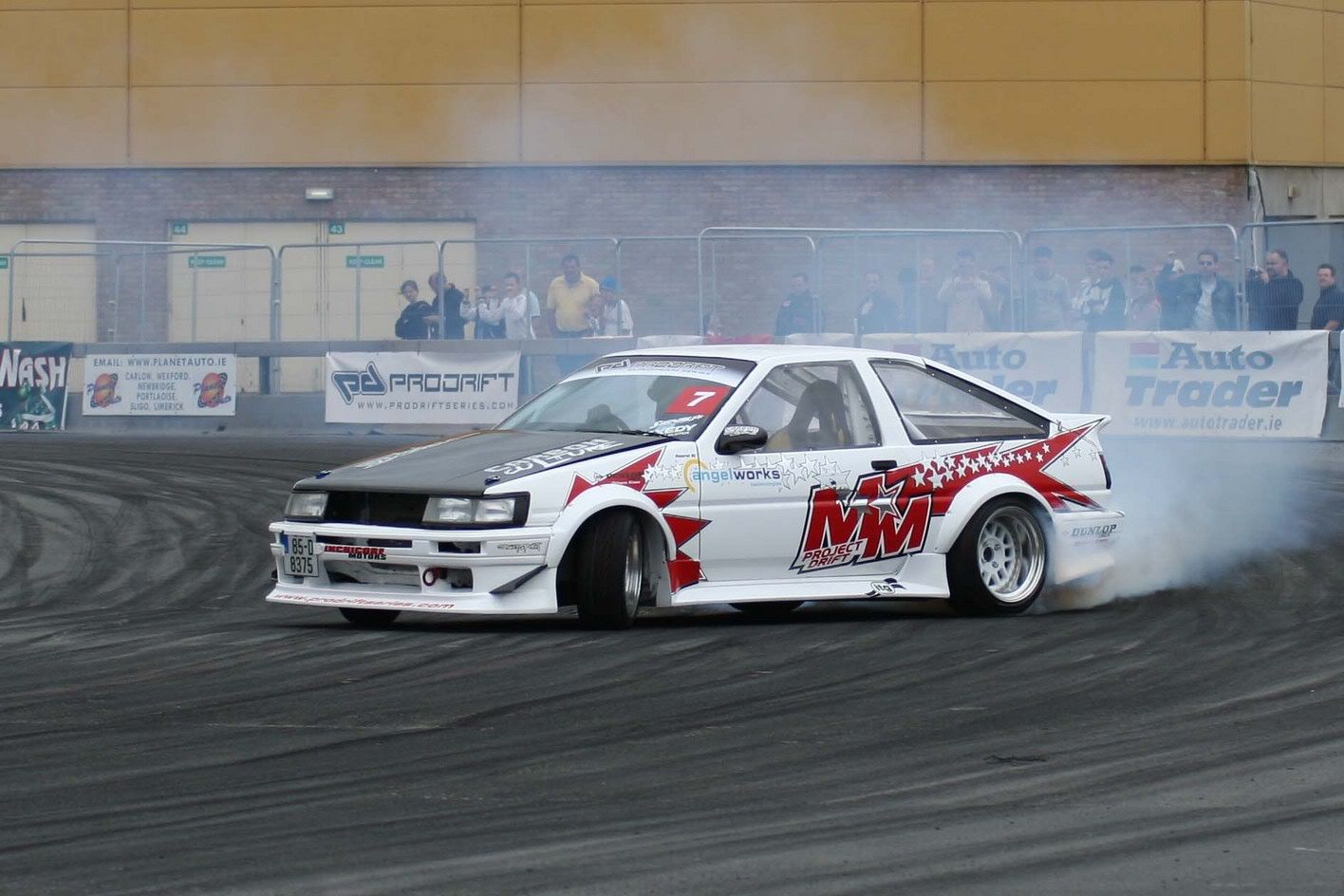 http://s13.photobucket.com/albums/a3...t=IMGP1061.flv
http://s13.photobucket.com/albums/a3...062.flv <br />
There was a mishap later on in the day when the oil filter came loose and sprayed oil all over the exhaust manifold, catching on fire. Luckily there was no engine damage, but one lap with no oil was enough to damage something on cylinder number 4, even with the super expensive oil we were running.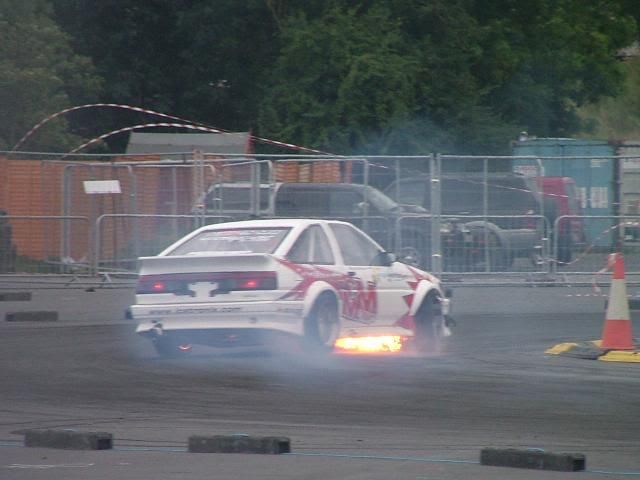 http://s13.photobucket.com/albums/a3...Y00.flv <br />
Luckily it was the fault of nobody and just a racing mishap, probably down to the vibrations of the ridgid mounted engine and gearbox, along with the very bumpy track. As it survived hours on the dyno at 9000rpm.
The next evolution from me engine wise will consist of modified individual throttle bodies to dramatically increase bulk flow and flow quality for a homogenous mixture. Along with a custom camshaft profile i am working on which will allow higher peak power figures and vtec to be activated at a later point, so the low cams will actually be pretty wild in their own right to build maximum torque at lower rpm.
I have also bought a whole brand new head assembly from honda to do extensive flow development on, as i have also just purchased a CNC single point valve seat cutting machine, of which the only people i know of that have one at the moment are the distributor and Mclaren F1. This will enable me to generate infinate valve seat profiles including and not limited to, any angle profile you can imagine, from 3 angle to 50.....or indeed a perfect radii blend, and 3 microns of concentricity!
After that level, well next season should see a rather special engine roll out of AWT for eric to really pull out all the stops on the larger power circuts. BHP figures in the 300bhp will be at the lower end of the bhp target.
Ben.
You can folow this thread as it is above with further tips on F20c conversions into a AE86 on
www.AEU86.org
Ian.