HI guys, I'm kind of late to the forum, Got tired of my local forum, looking for a new one with serious drivers so heres my intro/build.
My name is Harvey, Been drifting for over a year now, Hitting up all the south florida events.
First a little background. I got this car 3 yrs ago as an NA with 193k. Drove it about a year till I finally decided to do a tt conversion, shortly after the destruction began. Twin Turbo swap which took me nearly a year due to sourcing parts and information. I would like to thank you all for information provided in this forum which has helped me with this swap. I did the swap with basic mechanical skills, After the swap I decided to go to Universal Technical Institute and am now a Tech at Nissan. During school I got heavy into drifting which is what the car is built for. This is my z32 drift car that I do plan on competing with.
Mods include:
GO FAST
NA > TT CONVERSION (TWIN TURBO ENGINE SWAP)
BLITZ SS BOVíS
STILLEN INTAKE
TB HOSE/PRVR/AIV/CC REMOVAL
GREDDY OIL CATCH CAN
ASHSPEC ECU
BRAILE B+
15 PSI
FUTURE UPGRADES:
FMIC
METHANOL INJECTION
HARDPIPES
AMS U/S PULLEY
CHILL OUT
STOCK FOR NOW
FUTURE UPGRADES:
KOYO RAD W/ 1.3 BAR CAP
Z1 LOWER HARDPIPE
Z1 UPPER HOSE
16Ē 3000 CFM ELEC FAN
WATER WETTER.
FART
Z1 DOWNPIPES/TESTPIPES
STILLEN X-PIPE
HKS HI POWER CATBACK
HANDLE
KTS SC DAMPER SYSTEM (SPL COILOVERS)
FRONT AND REAR STRUT BARS
STOCK N/A 26.5MM FRONT SWAY BAR
TWIN TURBO 26MM REAR SWAY BAR
SPL STEERING ANGLE SPACERS
CUSCO TENSION RODS
SUBFRAME COLLAR SPACERS
WICKED TUNING REAR UPPER CAMBER ARMS
SPL REAR TRACTION RODS
SPL REAR TOE ARMS
REAR LADDER BAR
ENGERY SUSPENSION URETHANE BUSHINGS
-POWER STEERING RACK AND PINION
-FRONT LOWER CONTROL ARMS
-DIFFERENTIAL CARRIER
-F&R SWAY BARS
-REAR LOWER CONTROL ARM
FUTURE UPGRADES:
SPL FRONT AND REAR LOWER CONTROL ARMS
NISOM LSD
ROLL CAGE
STOP FAST
ATE SUPER BLUE RACING FLUID
300 DEGREE BMC BRACE
30MM CALIPERS
BREMBO DRILLED SLOTTED REAR ROTORS
STILLEN PADS
SPL S/S BRAKE LINES
SPEED BLEEDERS
93 AIR GUIDES FOR ROTOR COOLING
FUTURE UPGRADES:
CALIPER ADAPTORS
Z33 TRACK MODEL 12.75" STOPTECH SLOTTED FRONT ROTORS
LOOKS
GREDDY FRONT BUMPER
SHAVED BODY LINES/ANTENNA/WIPER
STILLEN SIDE SKIRTS
MB WHEELS WEAPON 18X8 +38 18X9 +15
BRIDGESTONE POTENZA TIRES 245/45/18
INSIDE AND GADGETS
BROADWAY WIDE VIEW MIRROR
NISMO FLOOR MATS
NISMO LEATHER SHIFT KNOB
DRIFT SPEC STEERING WHEEL
SPARCO EVO SEAT
APEXi TURBO TIMER
APEXi SAFC
GREDDY PROFEC B SPEC 2 ELECTRONIC BOOST CONTROLLER
GLOWSHIFT GAUGES BOOST OIL PRESSURE FUEL PRESSURE
KENWOOD HEAD UNIT
MA AUDIO FRONT SPEAKERS
DRIVETRAIN
CZP BRAIDED CLUTCH LINE
JWT FLYWHEEL
JWT CLUTCH
Z1 SHORT SHIFTER
LUBE
ROYAL PURPLE
10W-40 ENGINE OIL
OEM NISSAN OIL FILTER
MAXGEAR 75W-90 GEAR OIL
P/S
ROYAL PURPAL MAX EX
BRAKE & CLUTCH
ATE SUPER BLUE RACING FLUID
TRANSMISSION
REDLINE 80W-90
COOLING
REDLINE WATER WETTER
WEIGHT REDUCTION
WEIGHT W/O DRIVER 3200 LBS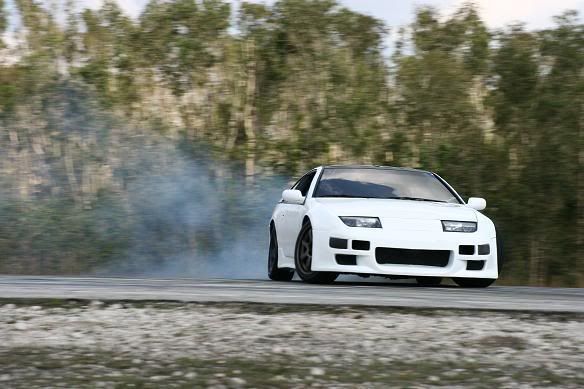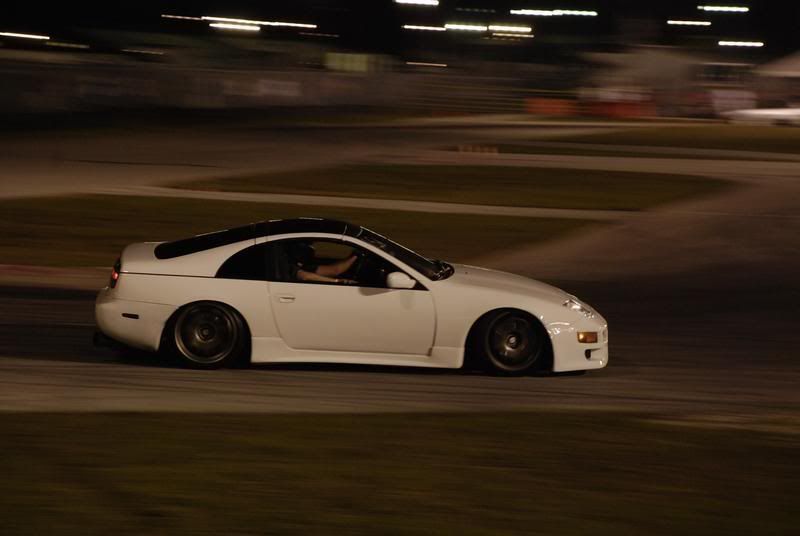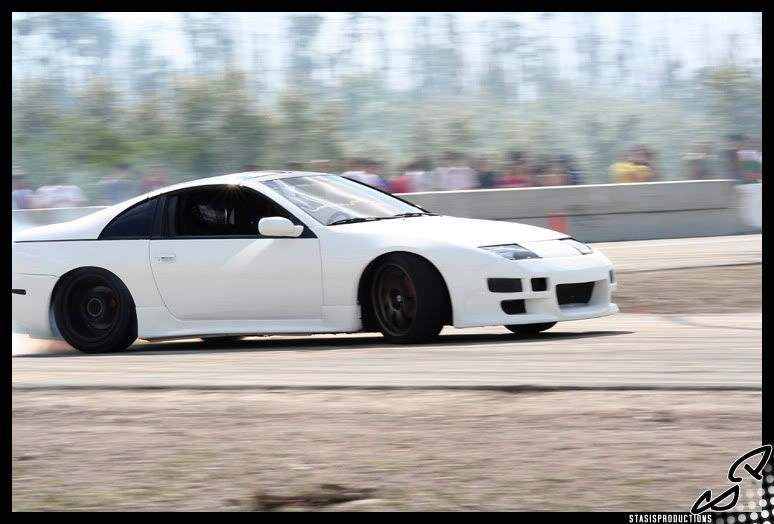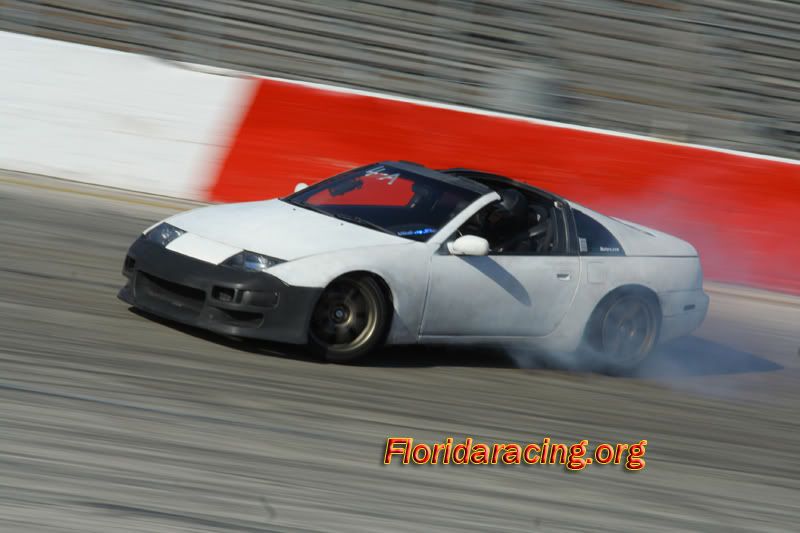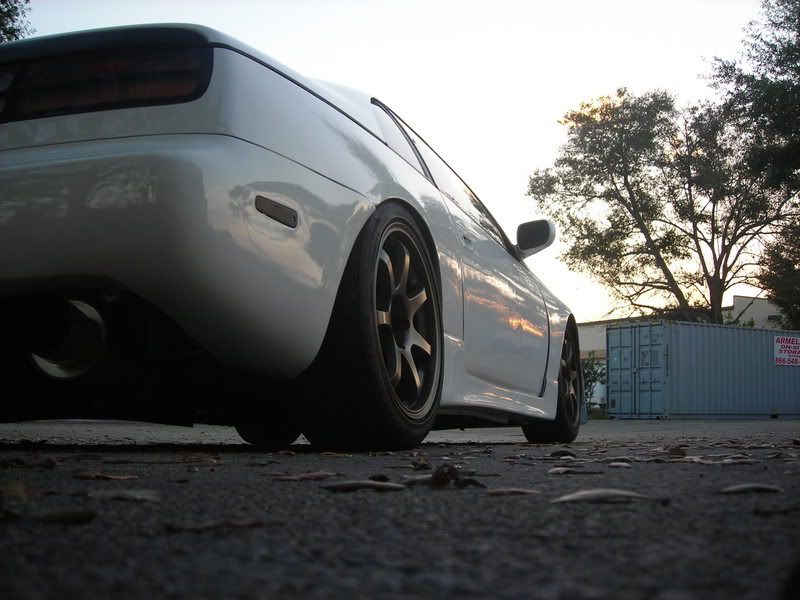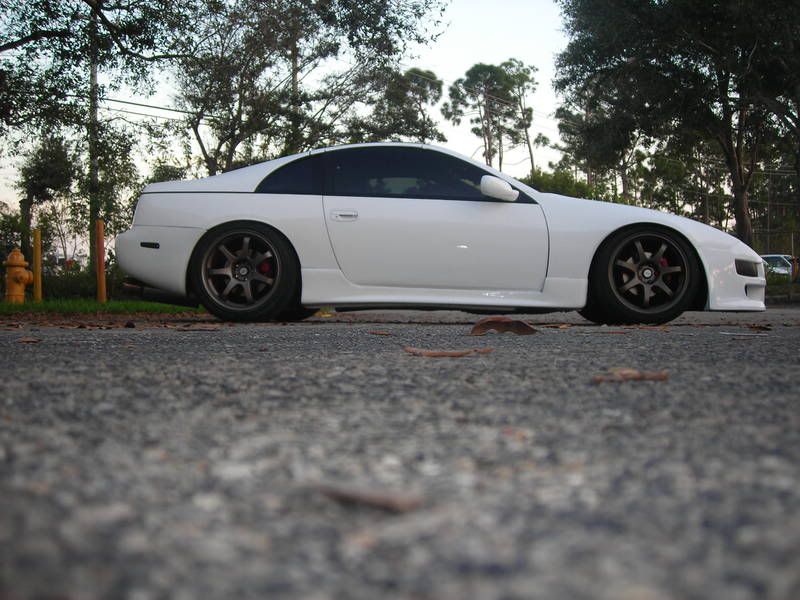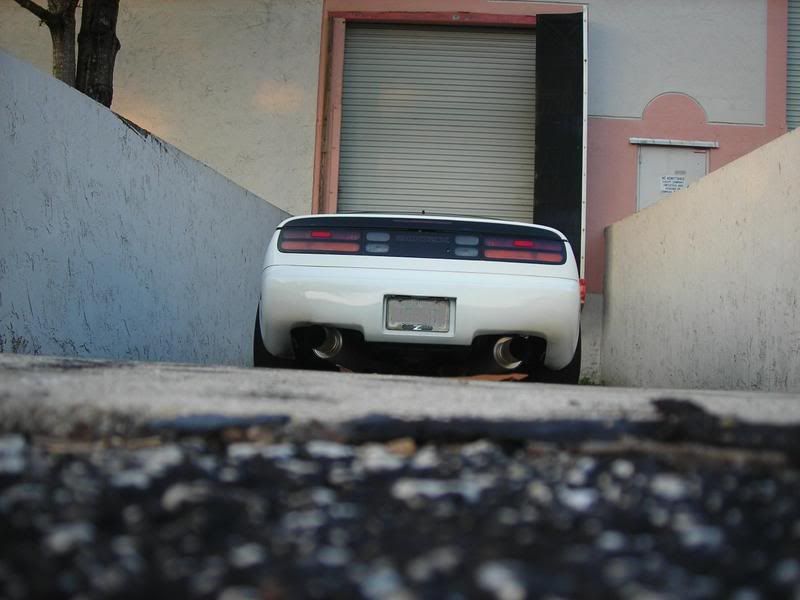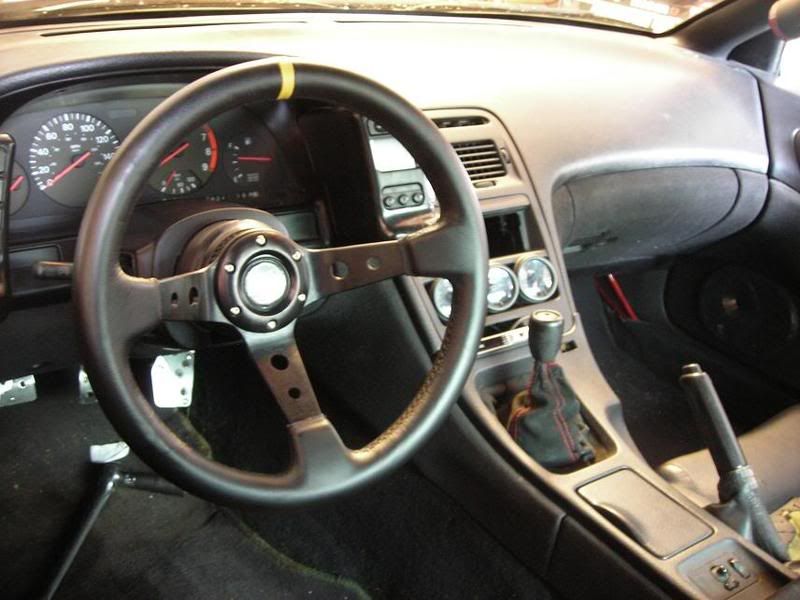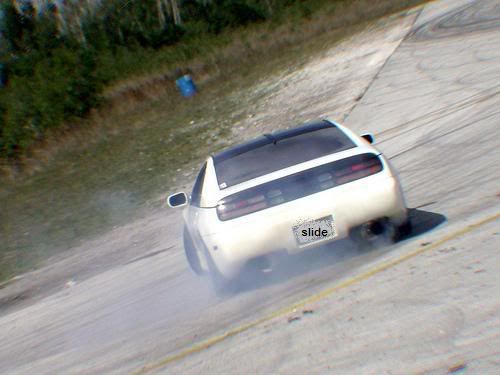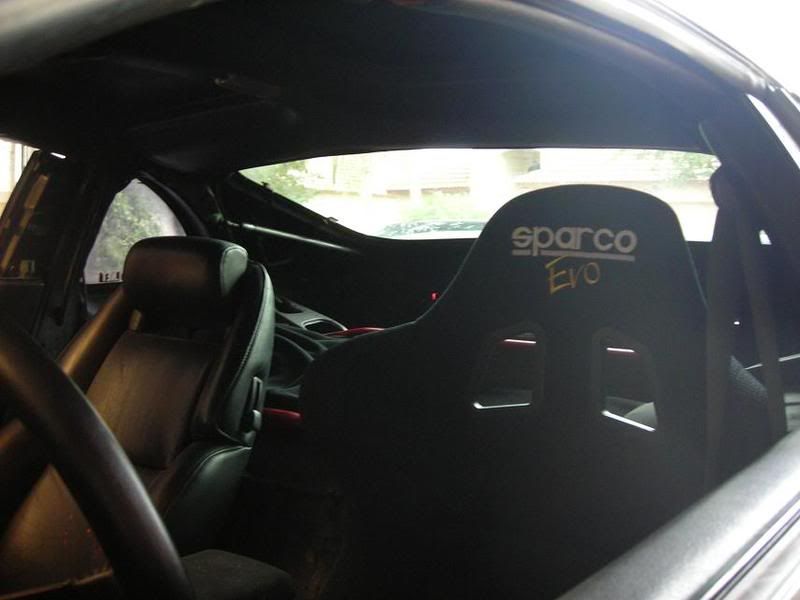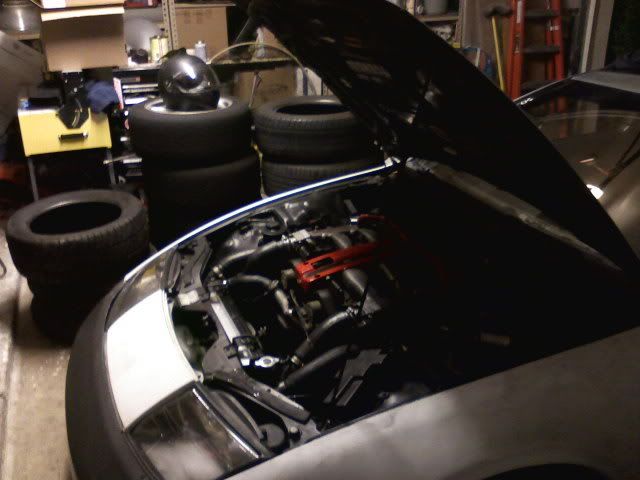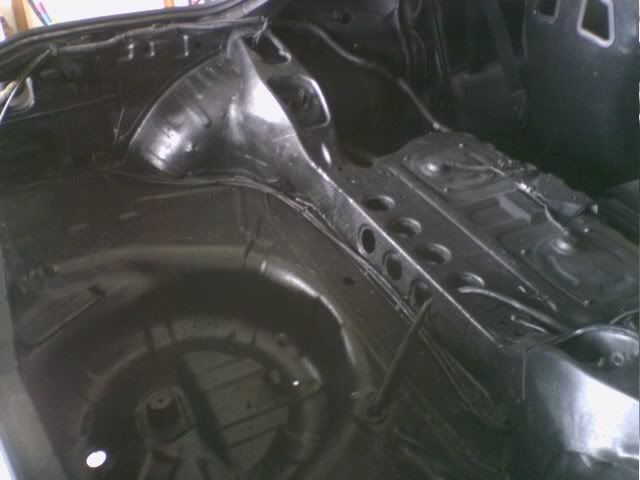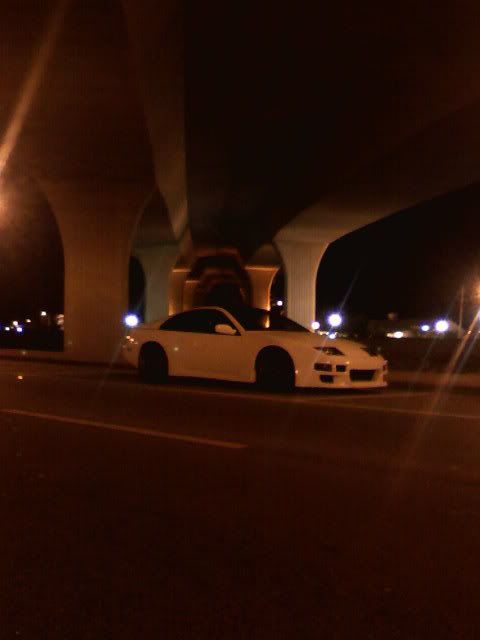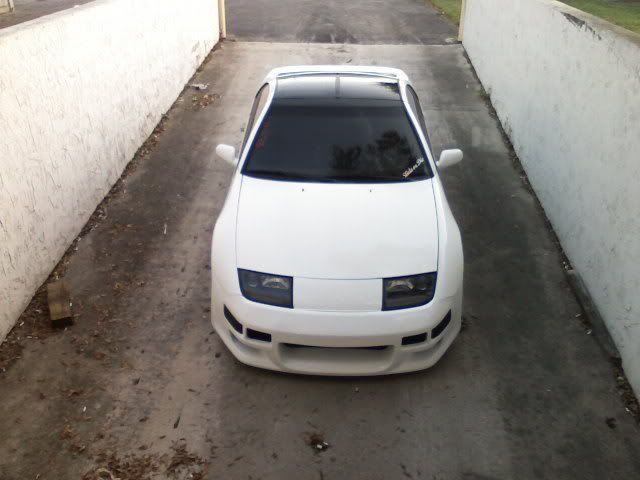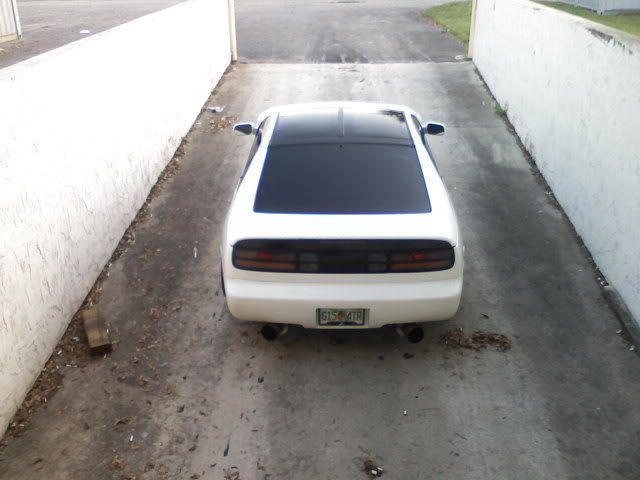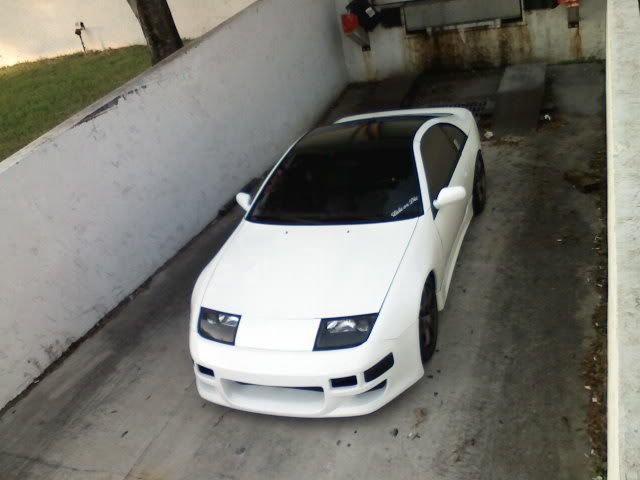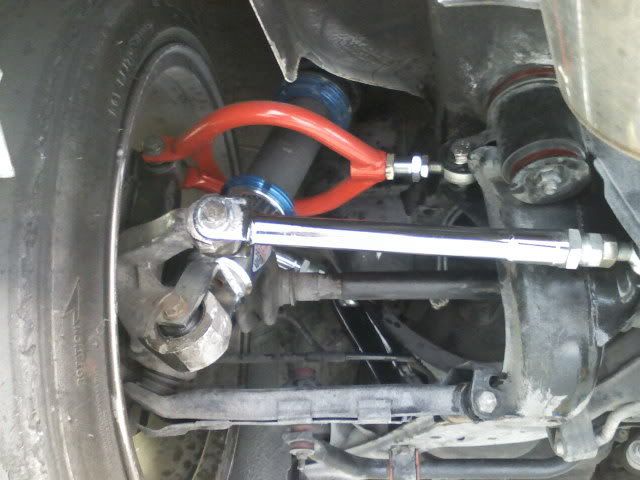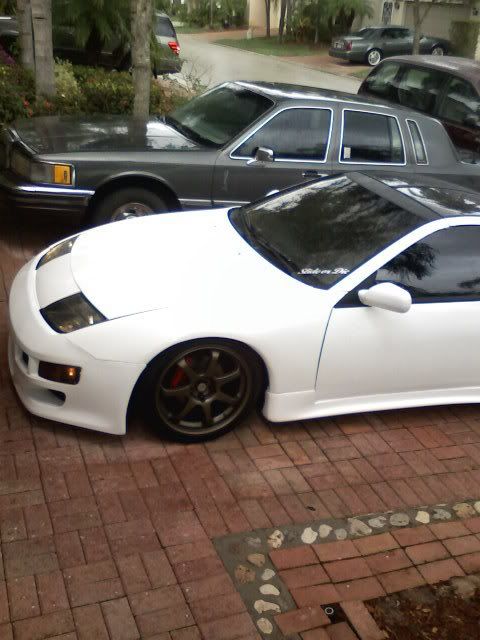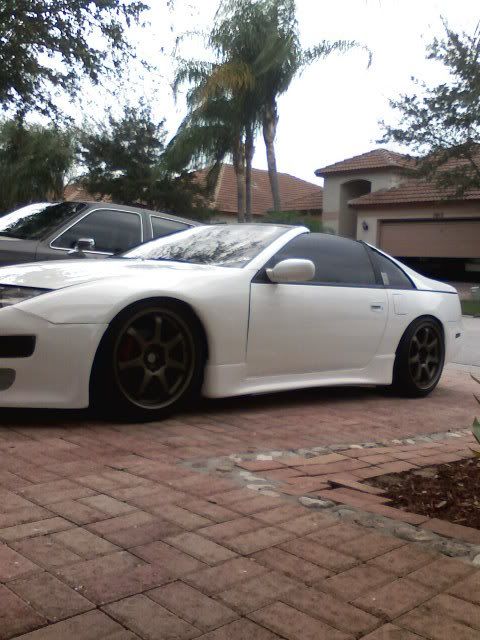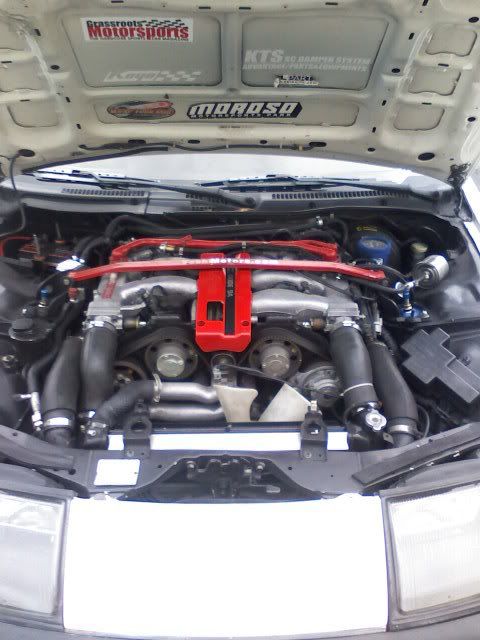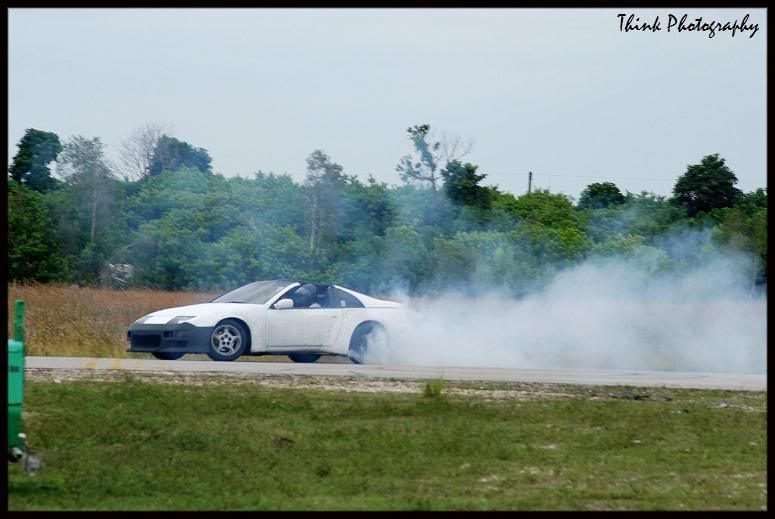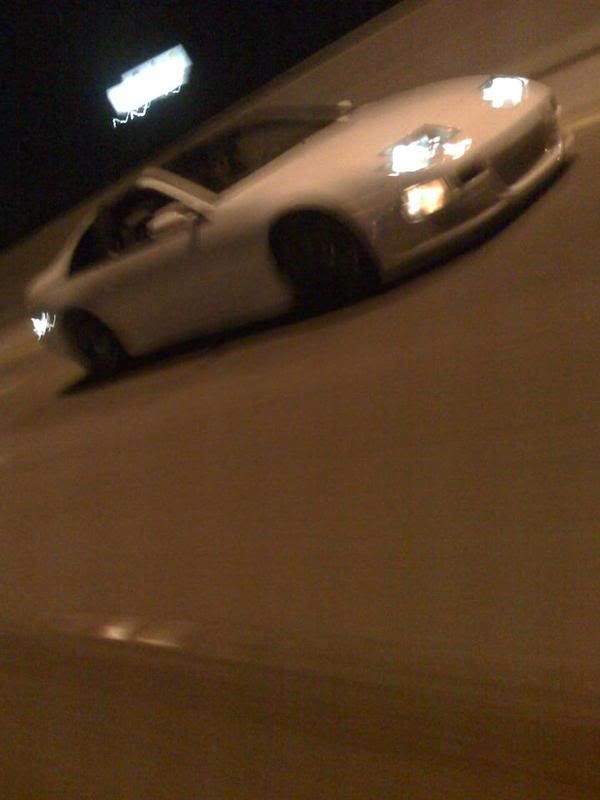 [URL=http://smg.photobucket.com/albums/v236/cumbucket/?action=view&current=0210081720.flv]
[/URL