Text by RS-R
Alex Pfeiffer Takes 1st Place in the Need for Speed Underground Launch Party!
Irwindale, CA., October 25, 2004 – In a night to remember, RS*R's S2000, driven by Alex Pfeiffer clinched 1st place in the EA Games sponsored Need for Speed Underground Launch Party , held at the Irwindale Speedway. This event coupled music and drifting into one spectacular stage. The top 16 from the Formula D series held this year were invited for a special, winner take all invitational.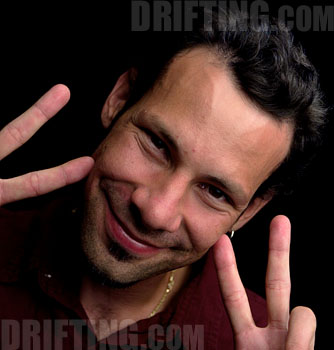 The competition was stiff and RS*R had a tough battle ahead. Round 1 was RS*R vs. Drift Association's AE86, driven by Taka Aono. With the first run being too close to call, Alex and Taka go at it one more time. It was close, but RS*R took the win and moved on. Round 2 featured RS*R vs. the Pontiac GTO, driven by Rhys Millen. Again, the first round was too close to call, and the drivers turned the cars around to give it another go. The RS*R S2000 performed flawlessly, beating the GTO and moving on to the semi finals. The semi finals pitted RS*R against the Jasper Performance Supra. The Supra had an ill timed spinout, and all of a sudden, RS*R was in the finals. In a match up that everyone wanted to see, RS*R is up against Ken Gushi, representing Gushi Auto. The first pass was amazing, and RS*R took the advantage. Gushi crashed in the second pass and was disqualified due to not being able to continue. After all the smoke cleared, RS*R was atop the podium with the 1st place trophy!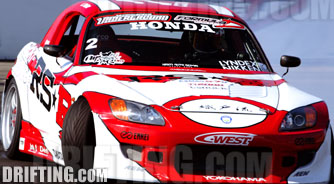 Image from Formula D Irwindale
"The event was really fun, and I look forward to doing it again. I'm always eager to race at Irwindale due to the high speed drifting that is capable in that track," says Alex Pfeiffer.
"The car was performing very well, and it's come to the level where we feel very confident in its competition capabilities," states Ben Chong, Director of Business Development for RS*R.
RS*R would like to thank all of its sponsors: Honda, Lyndex Nikken, Yokohama, Air Splat, Enkei Wheels, C-West, Kaaz, Takata, Defi, Sparco, TMR and Hiro's Auto.